Clean and sober can be a fun and amazing adventure. At Rock Recovery Center, we offer a unique and effective approach to drug and alcohol treatment that is combined with adventure-based activities.
Located in West Palm Beach, Florida, you'll enjoy a beautiful locale, treatment center, and World-Class Therapy Programs for an effective, fun, everlasting recovery process at rehab facilities in Florida. Your Adventure to a Total Life Transformation starts now!
Transformative Addiction Treatment Programs Tailored to Individuals
Recovery can be achieved through different approaches, each one being unique – just like you. That's why we offer a variety of effective treatment programs. Some of them include:
Your Insurance May Cover the Cost of Treatment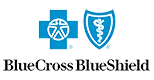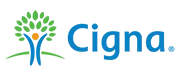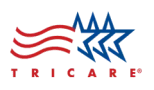 WORK WITH A WIDE VARIETY OF INSURANCE CARRIERS TO HELP WITH THE FINANCING OF YOUR TREATMENT.
Don't see your insurance provider? View our full list of accepted insurances.
Florida Addiction Treatment
We aren't your typical treatment program.
Regular Adventure Outings
Explore the exciting things that life has to offer.
Fitness Oriented
We are firm believers that physical health is a key factor in overall wellness.
Chiropractic Care
See our in-house chiropractor on a regular basis.
Licensed Nutritional Support
Nourishment of the body plays a major role in early recovery.
Small and Specialized Groups
An intimate setting allows you to open up and discover.
Credentialed Staff
Licensed healthcare professionals provide individualized treatment.
Low Client to Therapist Ratio
Get the most out of your time with your support group.
Trauma Focused
We treat the underlying cause of addiction.
Introducing Our Podcast: Real Recovery Talk
Real Conversations About Addiction & Next Steps To Overcome It For Good
Our podcast features real interviews of our therapists, former addicts, parents, loved ones, and experts from around the industry, and more. It is dedicated to helping you help your loved one overcome their drug or alcohol addiction south Florida.
Topics range from co-dependency, enabling, relationships, health and wellness, sacrifices, death, overcoming grief and loss, the road to recovery, choosing a good addiction recovery center, and much more.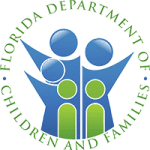 FLORIDA DCF LICENSURE
In the state of Florida, licensed healthcare providers that facilitate substance abuse services to individuals and families are regulated by the Florida Department of Children & Families (DCF).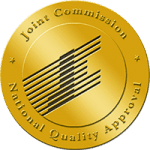 JOINT COMMISSION ACCREDITATION
Rock Recovery Center is JCAHO accredited and received the Gold Seal of Approval, meaning our healthcare organization provides safe and effective care of the highest quality and value.