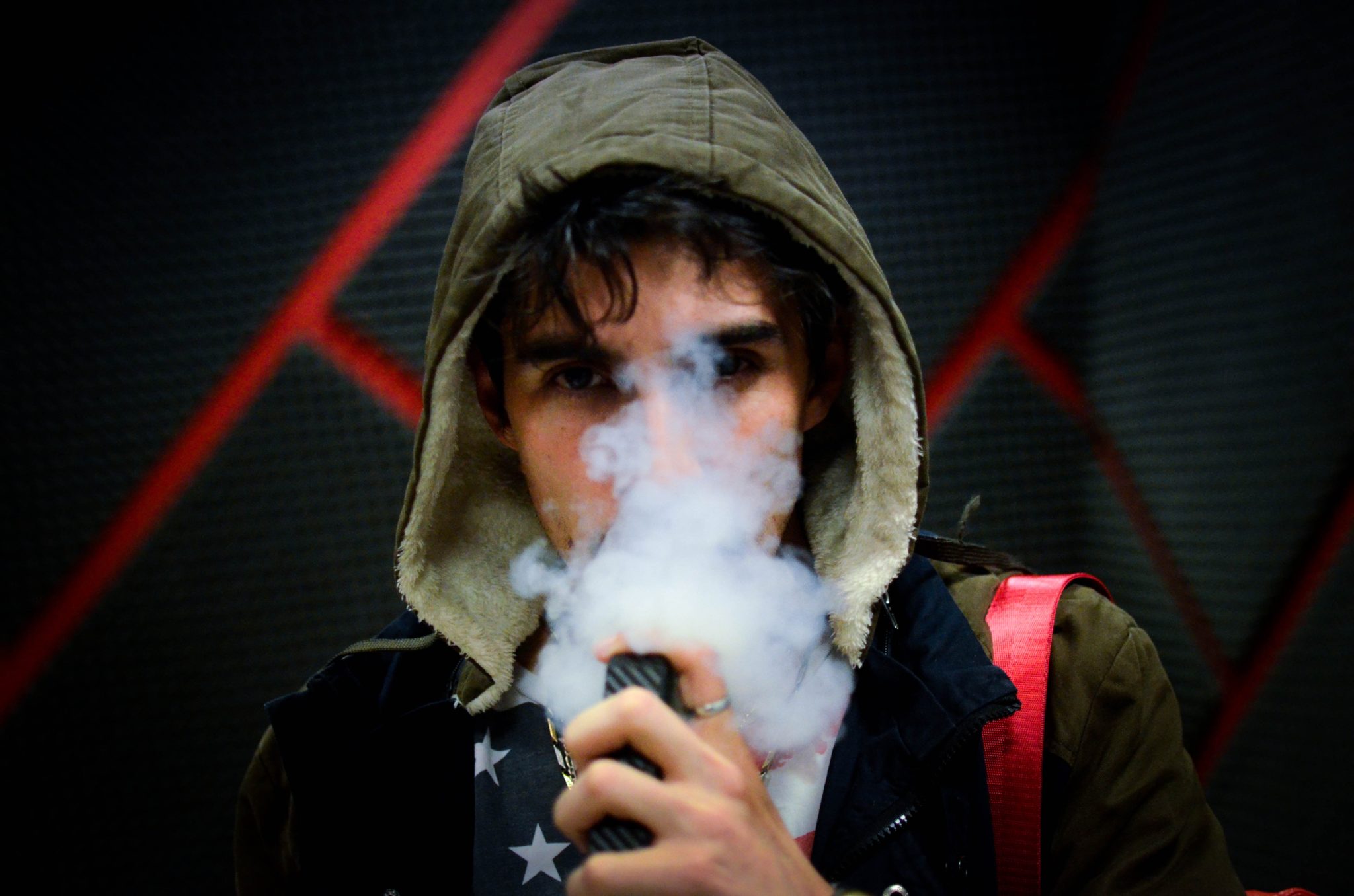 E-cigarettes or e-cigs were originally marketed as an alternative to smoking cigarettes. However, their use among teens and young people has risen drastically. In December of last year, Surgeon General Dr. Jerome Adams issued an advisory that said he was, "officially declaring e-cigarette use [vaping] among youth an epidemic in the United States." This was in response to the exponential growth of the use of vaping devices among teens and middle-schoolers.
Despite the warnings and bad press on e-cigs, why is their use among young people still growing? It seems that a majority of teens are simply oblivious to the harm e-cigs are doing to them. This comes from a lack of knowledge of what e-cigs contain and how they affect the adolescent brain.
1. Nicotine Affects the Adolescent Brain
The adult brain doesn't stop growing and developing until age 25. There is a lot of evidence that the adolescent brain is extremely sensitive to nicotine. Use from a young age can interfere with memory and attention processing. It can also lead to the use of real cigarettes and make a teen more susceptible to addiction later on in life. Research shows 30.7 percent of of e-cig users start smoking cigarettes within 6 months compared to 8.1 percent who have not used e-cigs.  
The part of the brain in control of impulse control and decision-making is still developing in the adolescent brain. Synapses – or connections in the brain – are made stronger every time a new memory is created or a new skill is learned. Young people build synapses more quickly than adults and the result can be a higher risk of addiction. Nicotine can also prime the adolescent brain to become more addicted to drugs like cocaine. Also, teen boys are twice as likely to use e-cigs as girls.
2. What's Actually in E-Cigs.
A survey of teen students found that most don't know what they are consuming every time they vape. 66 percent say it's just flavoring, 13.7 percent say they don't know, 13.2 percent say nicotine, 5.8 percent say marijuana, and 1.3 percent say other. Manufacturers don't have to report what is in e-cigs, so most young consumers are unaware.
Unlike traditional cigarettes that are burned, e-cigs deliver a vapor of smoke. This is caused when the contents of the e-cig are heated and delivered via an aerosol. This aerosol contains many harmful and potentially cancer-causing chemicals such as diacetyl and benzene. Diacetyl is a chemical that is linked to serious lung disease. Benzene is a volatile organic compound found is car exhaust. Heavy metals such as nickel, tin, and lead are also in e-cig pods.
"We cannot allow a whole new generation become addicted to nicotine." FDA Commissioner Scott Gottleib, MD
3. E-Cigs Have More Nicotine Than Cigarettes
The New England Journal of Medicine reports that a new "pod mod" models developed by manufacturers use vape liquid made from nicotine salts found in loose-leaf tobacco, instead of free-base nicotine usually found in vaping liquid. The Juul manufacturer of e-cigs reports that each pod contains 40 mg of nicotine. This is approximately the same amount of nicotine found in a pack of cigarettes. However, researchers find it hard to define a "serving" when it comes to a pod. Some people might consume one pod a week, while others consume one a day.
Users might also find themselves taking deeper and more frequent puffs of an e-cig because of the flavor used to cover up the harsh nicotine taste. This is a primary concern of those who see e-cigs and their marketing appealing to young people.
"The number one reason young people say they try these devices is because they have flavors in them." Surgeon General Dr. Jerome Adams
How to talk to your kids about e-cigs.
Talking to your teen about e-cigs and vaping is not easy. The popularity of these products has caused most kids to be surrounded by vaping. They are vulnerable to the availability e-cigs and the  peer pressure to use them to fit in. But you can remind your teens of the dangerous realities:
Don't think that e-cigs are a ways to prevent your teen from smoking cigarettes. Research shows the opposite is true.

It is not proven that e-cigs are safer than cigarettes. Most new research shows very harmful effects.

The nicotine found in e-cigs is incredibly addictive. Addiction mean being chained to a habit you can't stop and being addicted to a drug is like losing your freedom.

There is a real risk of long-term damage from the chemicals in e-cigs and their effect on the adolescent brain.
Next Steps
If you or a loved one are struggling with addiction and need advice on next steps, Rock Recovery Center in West Palm Beach, Florida can help. Call our 24-hour helpline or chat live with us now.
For additional resources click the links below:
Your Teen is Underestimating the Health Risks of Vaping
Why Vaping is So Dangerous for Teens