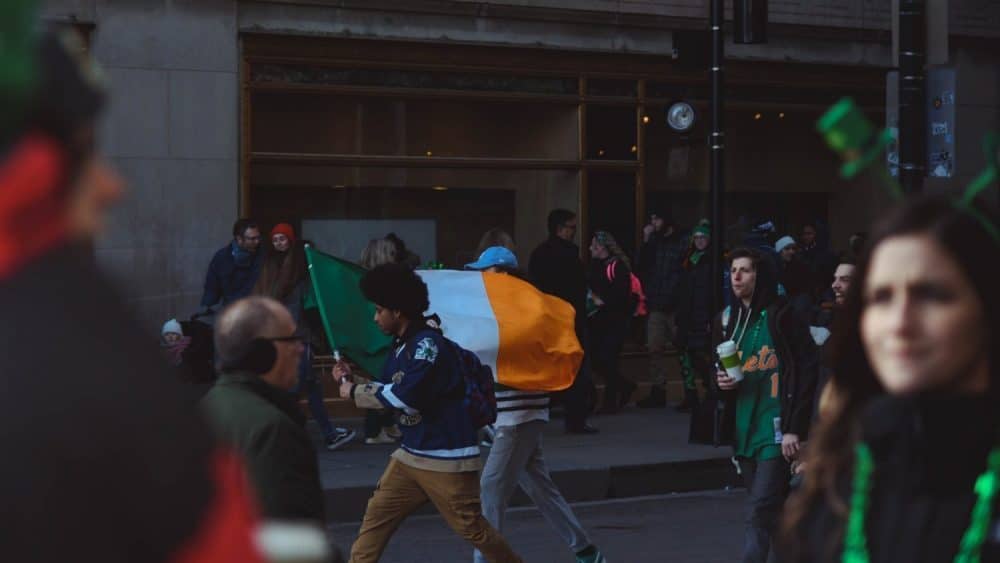 With St. Patrick's Day ahead of us this weekend, it's time to celebrate all things Irish! But for those in recovery, this boozy holiday can mean trouble. Most holidays are a time for celebration and cheer and while alcohol is usually present, it's not the key ingredient for getting in the holiday spirit. But St. Patrick's Day ranks third among holidays with the most alcohol consumed (behind Mardi Gras and New Year's Eve) and it is the holiday most associated with drinking. So how can you celebrate this St. Patrick's Day sober?
1. Have a plan.
It is important for you to write the script for your celebration of this usually heavy-drinking holiday. Make sure you know what's ahead of you by celebrating with people you know and trust. Support is the foundation of successful recovery especially around times like the holidays that can tempt you to drink. Likewise, always have an out if the evening doesn't go as planned. Have a plan of how you will leave if you feel uncomfortable, where you will go, and who with. Making a strategy before celebrating can help you plan for the unexpected.
2. Do something else Irish.
St. Patrick's Day has a huge stigma around it by how it's celebrated in America. Most people associate the holiday not with the celebration of Irish heritage, but with binge drinking. As we said before, St. Patrick's Day is the third ranked holiday with most alcoholic beverages consumed. To ensure you are celebrating it merrily, there are many more options that can get you in the Celtic spirit. Try going to an Irish music event, cook your own Irish meal, or go out for one. It's a great excuse to load up on potatoes and fatty cuts of meat!
3. Stay in.
Staying at home doesn't mean missing out on a good time. There are plenty of things you can do from the comfort of your own home to celebrate the holiday. You can throw your own sober St. Patrick's Day party with a group of trusted friends. Or find a sober party through your recovery support group. Avoid being the designated driver at other parties. Being surrounded by people alcohol and its usually excess on this holiday and not participating can be hard. Stay in and binge Netflix, put Boondock Saints on repeat, or try your hand at making traditional Irish soda bread. Either way, avoiding the craziness that usually happens in bars and the streets during St. Patrick's day will definitely make your night an enjoyable one.  
Next Steps:
Do you or a loved one find the holidays hard to enjoy without drinking heavily? Are holidays like St. Patrick's Day excuses to drink in excess? If you need help with the next steps to recovery from addiction, Rock Recovery Center in West Palm Beach, Florida can help. Call our 24-hour helpline or chat with with now. Click here for further resources on drinking holiday spirits responsibly.