At Rock Recovery Center, we provide a life-changing process with a side of adventure to help our clients learn about themselves and nature. Our South Florida rehab center program is designed to incorporate all aspects of treatment, while giving clients the chance to engage in activities that are positive, productive, and fun.
We understand that there isn't a single "cure-all" form of therapy that works on every problem, for every person. Treatment plans need to be customized to each client's needs. Through our constant efforts to improve our facility, we continue to provide comprehensive, effective, and exhilarating recovery programs.
If you are in need of a South Florida rehab center, you can graduate from our program with an unbreakable knowledge of recovery that lasts!
Office Tour
Our Team is Your Team
Our clinical staff functions as a unified, focused team, creating a warm and energetic atmosphere. All the therapeutic groups offered in our traditional program are led by experienced and qualified professionals, offering many group topics.
Our addiction therapists are Master's Level Certified Addiction Professionals (MCAP), and many of them understand firsthand what is involved in living with, and overcoming, the disease of addiction.
Video Testimonials
At Rock Recovery Center, we have developed our treatment programs to give our clients the best chance of breaking free from their addiction. We provide them with the tools and support to help them maintain a positive life in sobriety.
Watch the videos below of some of our previous clients telling their personal stories about addiction, and how our recovery center Florida program guided them on their journey.
Your Insurance May Cover the Cost of Treatment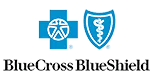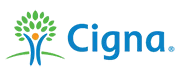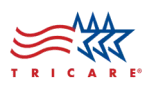 WORK WITH A WIDE VARIETY OF INSURANCE CARRIERS TO HELP WITH THE FINANCING OF YOUR TREATMENT.
Don't see your insurance provider? View our full list of accepted insurances.