There are many drug rehab centers all across the United States. However, where you go for treatment can drastically affect what kind of help you receive. The most noticeable difference is between drug rehab in the Northeast vs. drug rehab in the Southeast. If you live in the Northeast and you're only looking at local treatment centers, you could be missing something in your recovery that you really need.
The Traditional Approaches Of Drug Rehab In Northeast America
Many drug rehab centers in the Northeast approach addiction treatment in a very traditional way. That means most of their programs focus around counseling, group therapy sessions, and other programs that are meant to help them with behavioral changes. While that's an important part of rehab treatment, those programs by themselves won't give patients a comprehensive healing experience. Other elements need to be added.
Many treatment centers also don't focus much on their housing. While patients do stay in their treatment centers for drug rehab, centers in the Northeast don't place much emphasis on rooms or commodities as a reason to stay at their facilities. With their focus on treatment, they often neglect comfort, which can be the definitive factor for some patients. If a treatment center is designed to be comfortable, with high-quality beds, food, and other accommodations, patients will be given another reason to stay with treatment.
How Drug Rehab In Northeast Differs From Drug Rehab In The Southeast
Treatment centers in the Southeast, especially in Florida, provide patients with many different types of rehab programs. Along with the traditional programs Northeastern drug rehab centers offer, Southeastern centers give their guests physical and social programs that help build healthy exercise and eating habits, form strong relationships, and people cope with triggers and cravings later on in life. Holistic programs like meditation, art therapy, and music therapy can also be taken by patients needing a spiritual approach to their treatment.
Many Southeastern drug rehab centers also focus on the comfort of their guests. The rooms in many treatment facilities are designed and decorated to feel relaxing. In Florida, the pleasant surroundings are especially attractive to many people around the country. Being able to emphasize the indoor and outdoor comfort allows Southeastern drug rehab centers to give well-rounded care.
Drug Rehab In Northeast America Isn't Going To Be Good Enough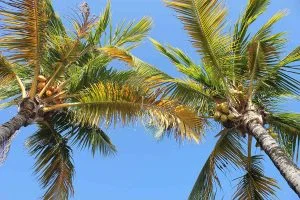 If you live in the Northeast, the treatment centers there may not be able to provide you with all the care you need. Rock Recovery Center in Florida offers you the complete healing experience a Northeastern center simply can't give you. Call us today at 888-322-7389 to find out how we can get you on the road to a successful recovery.