What To Expect From a Drug Rehab Center
The main feature patients should expect from a drug rehab center is a personalized treatment plan that addresses the whole body and mind, not just the issue of addiction. Most rehab centers offer programs within that model such as inpatient, intensive outpatient, regular outpatient and sometimes detox. At Rock Recovery Center in West Palm Beach, Florida, we specialize in helping patients with a focus on recovery with good nutrition and diet, as well as exercise. Those interested in extreme sports and outdoor activities will definitely find the programs at Rock Recovery to their liking.
Rock Recovery likes to put the emphasis on recovery within the addiction treatment process. We want to make sure that all patients entering our drug addiction treatment program are treated respectfully and with understanding. Keeping this in mind, we work to feed the desire for new experiences and to replace destructive cravings with adventure and the need to be challenged.
Intensive Outpatient Programs at a Drug Rehab Center
Rock Recovery offers both intensive outpatient programs and outpatient programs for addiction treatment. The IOP program is designed to give patients the opportunity to work at integrating themselves back into the real world while receiving addiction treatment. We offer group therapy sessions several times a week to give patients the flexibility in choosing their treatment schedule. All patients meet with their primary therapist two times in the first week of treatment.
It is strongly recommended that patients stay in the intensive outpatient program for at least 90 days regardless of their insurance coverage. After 90 days, patients go into an outpatient program where they are only required to attend one group session per week. The length of this program depends on the patient.
Why Choose an Out-Of-State Drug Rehab Center for Addiction Treatment?
Even though you may have a drug rehab center nearby, sometimes making the extra commitment to go out of state for treatment helps to solidify your determination. Choosing to get help for the disease of addiction is not always easy, but sometimes knowing that a change of scenery comes along with it can help. If you like the idea of challenging your body with CrossFit and learning to eat healthier, then Rock Recovery may be the perfect drug rehab center for you. If you live out of state, then Florida's warm climate is sure to be a welcome change of scenery for your road to recovery.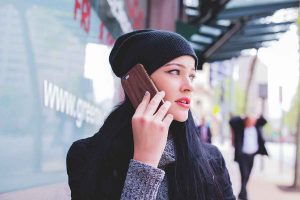 If you or a loved one is suffering from the disease of addiction, don't hesitate, reach out for help now. Call Rock Recovery Today at 888-322-7389 to learn more about our programs and how to start the recovery process. Every day you wait to address addiction makes it more difficult to recover.