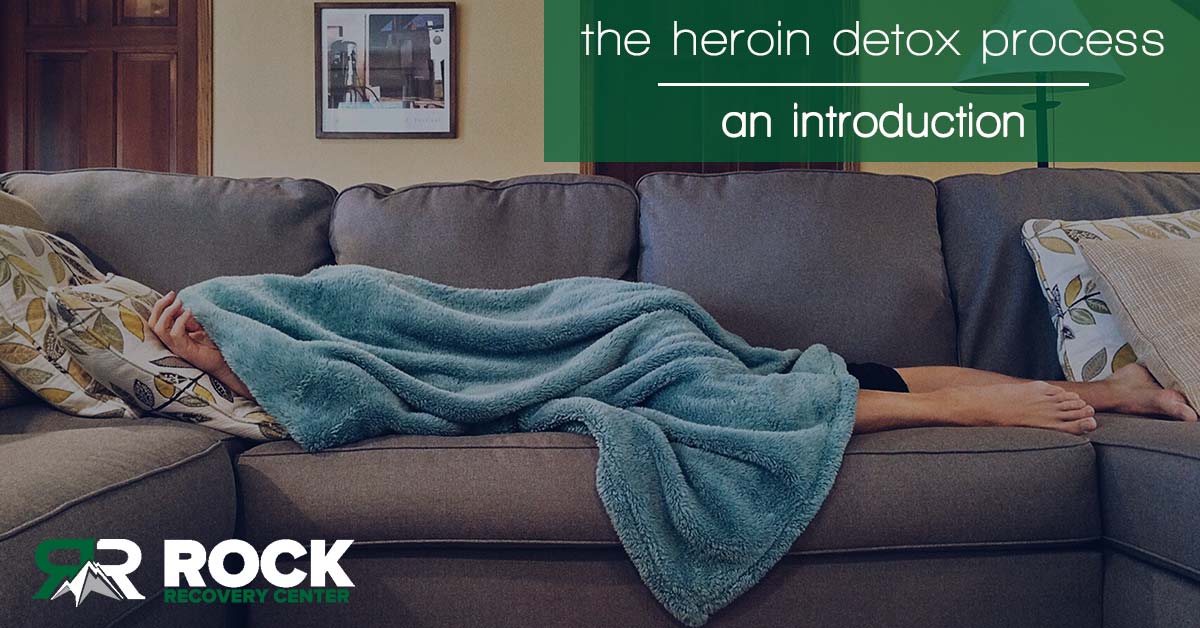 Heroin detox is a very difficult process to endure for many. This country is currently engulfed in a heroin epidemic, as millions of people are abusing the drug. Heroin is an opiate drug that suppresses some of the functions of the central nervous system, like heart rate, blood pressure, respiration, and temperature regulation. It also binds to opioid receptors, increasing chemicals in the brain that are responsible for feelings of pleasure.
Learn More: Heroin Detox Symptoms
When heroin is abused, a rush of pleasure occurs, and when it is removed, the opposite effect happens. the "fun" stops, many seek treatment for their heroin addiction, but cannot afford it, or do not have private health insurance policies. Many choose to detox or quit on their own. Some of the fear of quitting is not because they do not want to stop, but because they do not want to experience the discomfort of heroin withdrawal. Heroin detox is not fun, but it is not deadly. Detoxing comfortably is possible in a treatment center and or a medically assisted detox facility.
Starting the heroin detox process
In this stage, the toxins from the drug leave the body and, as a result, heroin withdrawal symptoms will occur. When detoxing from heroin, these symptoms can be pretty uncomfortable, however, heroin detox symptoms are treatable. Inpatient detox facilities are located all over the country, and can help heroin detox, as well as other drugs and alcohol.
Learn More: Inpatient Drug Rehabs
While medication-based therapies constitute an essential part of the whole detox treatment process, behavioral therapy that follows is not to be disregarded. During this period which can last as long as needed, patients may continue taking medications if/as prescribed by their physician. Behavioral therapies include individual and group counseling, contingency, cognitive behavioral and are crucial to addressing underlying addiction issues.
Heroin detox is often assisted with medication
First, medically assisted detox from heroin includes the use of opiate substitution medications. Those used during heroin detox include methadone, suboxone and subutex. These opioids interact with the same receptors heroin does, yet they are less harmful. The purpose of taking these medications is to ease cravings for heroin and to delay withdrawal symptoms, thus avoiding a possible relapse.
As a general practice, individuals who receive rehab treatment will undergo medical detox and then intensive therapy treatment. Heroin and other opioids are unique in that there are prescription medications available to assist with both withdrawal and abstinence maintenance. In the case of heroin, a person in recovery may be treated with buprenorphine (Suboxone), methadone, or naltrexone. Each medication can have different introduction times but all will require either an in-clinic visit or a prescription for at-home use. The next segment focuses on heroin withdrawal and Suboxone.
Read More: Medications for Heroin Detox
Seeking help for heroin addiction? Call us now!
[su_button url="tel:8883226195″ background="#efac2d" size="5″ center="yes" icon="icon: phone" text_shadow="0px 0px 0px #000000″ onclick="ga('send', 'event', 'Click-to-Call', 'Blog Button', 'Heroin Detox Intro');" title="title"](888) 322-6195[/su_button]