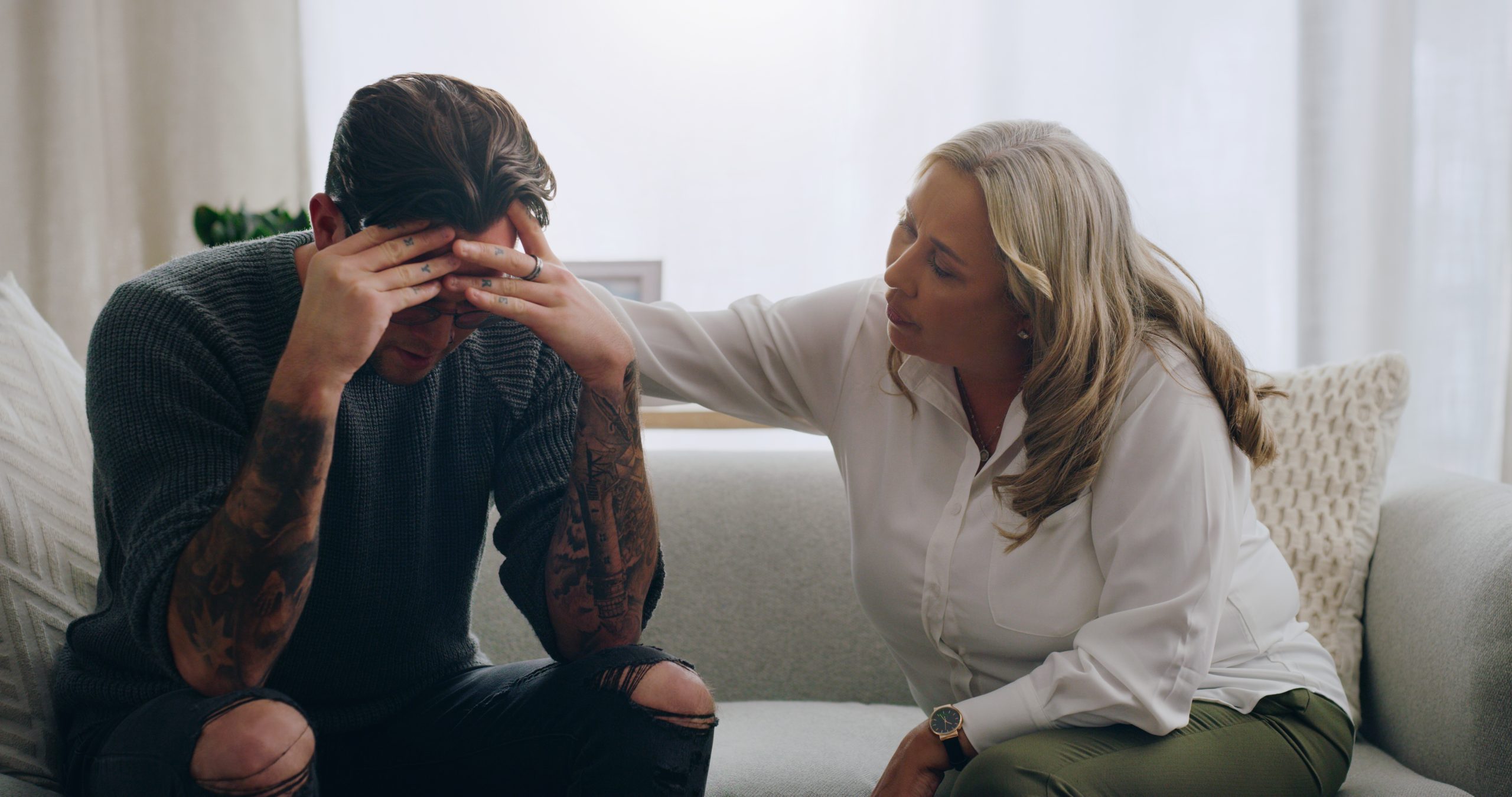 In 2018, The Brandon Act changed the culture of mental health in the U.S. Navy. Navy sailor, Brandon Caserta, was bullied and hazed by his Naval command for opening up about his struggle with depression. Brandon was not provided the necessary support or mental health treatments for his depression. On June 25th, 2018, Brandon committed suicide before his command and flight line. A mental health crisis without the proper support and resources can be overwhelming, challenging, and isolating. Two years after Brandon's death, on June 25th, 2020, The Brandon Act was created to reduce the stigma against mental health crises for service members and offer accessible treatment and support for those actively struggling. Drug rehabilitation centers prioritize expeditious treatment for sailors in mental health crises to administer immediate and effective care.
Mental Health Support for Sailors in Drug Rehab
While the mental health resources provided by the Navy have improved, the stigma that service members experience still exists. Seeking treatment for mental health issues, such as depression, anxiety, suicidal ideation, or post-traumatic stress disorder (PTSD), can be challenging for most, especially active-duty service members (ADSMs). A standard coping mechanism for someone experiencing a mental health crisis is the misuse of drugs and alcohol. When any mental illness (AMI) coincides with substance misuse, this often develops into a co-occurring disorder known as a dual diagnosis. 
Dual Diagnosis Treatment
Dual diagnosis is the coexistence of a substance use disorder (SUD) and a mental illness or mental health disorder. Drug rehabilitation centers with dual-diagnosis treatment programs apply methods for psychological healing and recovery from addiction simultaneously. Studies show 9.2 million U.S. adults suffer from substance abuse and mental health disorders. According to a recent survey by SAMHSA, among the 5.7 million adults aged 18 or older in 2020 with a co-occurring SUD and SMI in the past year, 66.4 percent received either substance use treatment at a facility or mental health services in the past year, and 33.6 percent (or 1.9 million people) received neither. Reducing the stigma for sailors seeking mental health treatment and providing accessible treatment services can help them receive the support and healing they need.
Mental Health Treatments
Sailors with mental health struggles need a safe, confidential space while receiving treatment for their mental and emotional well-being. Drug rehabilitation centers offer expeditious treatment services for sailors in mental health crises so they can get the proper help before their condition worsens. Mental health treatment services in rehab centers often include evidence-based therapies, including cognitive behavioral therapy (CBT), dialectical behavior therapy (DBT), trauma therapy, eye-movement desensitization and reprocessing (EMDR) therapy, and psychotherapies. Addiction treatment centers with holistic treatment programs prioritize healing the individual "as a whole"—mind, body, and spirit. 
Strategies for Expediting Treatment for Sailors in Mental Health Crises
Expediting mental health treatments for sailors in drug rehab centers is of utmost importance for addressing the unique needs and challenges they face in the Navy. Due to the nature of their service, sailors often face mental health challenges, including deployment stress and traumatic experiences, which can often lead to the misuse of drugs and alcohol. As a result, addiction treatment centers implement strategies for expediting treatment services and offer tailored support to address the patient's specific needs. Effective techniques employed in drug rehabilitation centers often include immediate intervention, comprehensive treatment plans, and a safe, structured environment to ensure patients receive the highest quality of care and support during treatment.
By implementing these strategies, drug rehab centers can facilitate successful recovery and empower sailors to overcome mental health challenges on their holistic healing journey.
Immediate Intervention
Addiction treatment centers prioritize timely and effective intervention for sailors in mental health crises. Rehab centers have specific protocols for addressing immediate risks and ensuring the safety and well-being of their patients. Safety protocols in rehab often include on-site medical and psychiatric evaluations to determine the appropriate level of care.
Specialized Care
Addiction treatment centers that cater to sailors in mental health crises offer specialized programs tailored to their unique needs. These programs address the specific challenges sailors face, such as the demands of their profession, trauma, isolation, and deployment-related stress. Drug rehab centers expedite treatment by focusing on treatments applicable to sailors' mental health through evidence-based therapies and support services.
Collaborative Approach
Drug and alcohol rehab centers often work collaboratively with the military, naval authorities, and mental health professionals specializing in treating Navy personnel. This helps expedite the treatment process by facilitating communication and valuable information to ensure a balanced approach and transition into care.
24/7 Support
Addiction treatment centers are equipped to provide round-the-clock supervision and support for sailors in mental health crises. This includes access to trained staff, clinicians, and medical professionals who can adequately address emergencies, provide counseling, and administer appropriate treatments.
Structured Environment
Treatment centers strive to provide a comfortable, structured environment that promotes stability and consistency for Navy personnel seeking treatment and support. A stable environment offers a safe and supportive setting where patients can focus on their recovery while receiving the necessary treatments and services without distraction.
Comprehensive Treatment Plans
Comprehensive treatment plans in drug rehab address patients' immediate, unique needs while considering their long-term health and well-being. Individualized treatment plans often incorporate a combination of therapies, such as psychotherapy, group therapy, medication management, and holistic practices. Addiction treatment centers offering comprehensive treatment plans catering to each patient's needs provide a holistic and tailored approach to recovery.
Aftercare and Transition Planning
Drug rehabilitation centers recognize the importance of continuity of care and aftercare support. Treatment centers work closely with patients to create individualized aftercare plans and provide ongoing mental health support resources, ensuring a smooth transition back to their naval duties or civilian life. Aftercare support may include connecting sailors with community-based mental health services, events, and support groups to sustain their recovery following treatment.
Helping Sailors Receive Mental Health Treatment in Drug Rehab
The stigma surrounding mental health among Navy personnel is a significant challenge that inhibits service members from seeking help. Stigma often leads to silence, isolation, and hesitation to reveal mental health struggles. Service members might feel reluctant to receive appropriate care and discouraged from openly discussing their emotions and mental health. Creating an environment where sailors feel safe and supported to discuss their mental health crises positively impacts mental health within the U.S. Navy. Drug rehabilitation centers work to foster acceptance, understanding, and expeditious access to treatment services within their facilities. In doing so, the Navy can better maintain a safe and supportive culture and ensure their sailors receive the mental health treatment and care they deserve.
Take the first step and embark on a transformative journey toward a life of freedom and healing in recovery.
We are here for you! Call Rock Recovery today.
References: