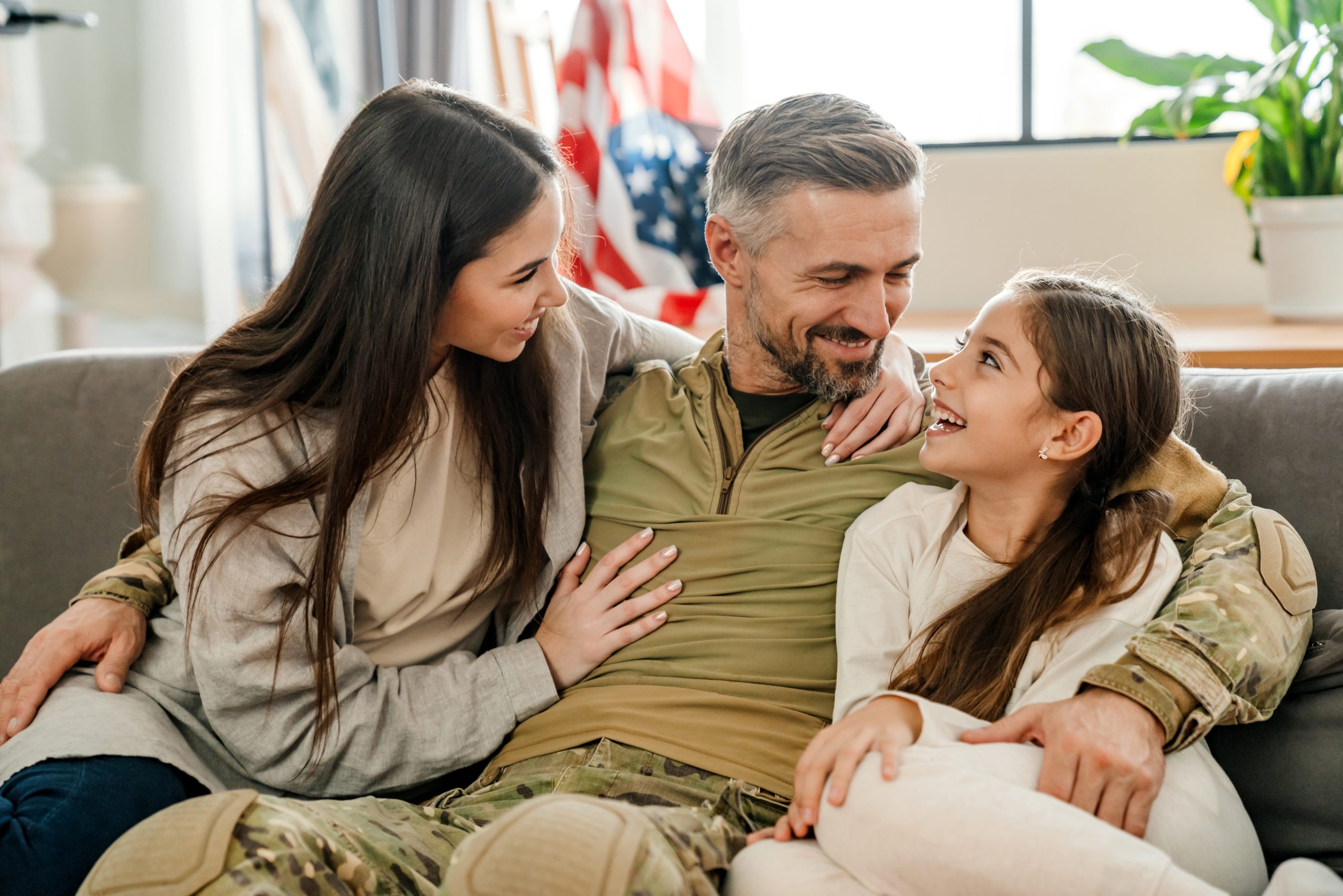 Transitioning from military service to life as a civilian can be challenging. A few main challenges servicemembers face when retiring are unemployment, mental health issues, injuries/disabilities, identity crisis, and homelessness. Veterans need to have the support and guidance beneficial for successful reintegration.
Ways to Transition From Military to Civilian Life
When navigating the transition from servicemember to civilian, it's normal to struggle to find where you belong. Retired servicemembers often go through an identity crisis when they return home because of the uncertainty of what comes next. It can be easy to find yourself in a state of confusion and uneasiness—while this is normal, allowing yourself to bask in it won't help facilitate progress. A guide with a list of things to prioritize when faced with these challenges can be especially essential for those who don't know where to start or are feeling lost.
Find Support and Resources
First and foremost, when coming out of active duty into civilian life, having a support system to lean on or look to when times get tough is crucial for accountability and stability. A support network doesn't always mean family members or friends—it could be someone from a support group, a sponsor, a guidance counselor, or mental health therapist. Not everyone is close with their family members—if they are, some don't always feel comfortable opening up to them about their personal battles. Support groups and meetings are a great way to meet and connect with new people with similar struggles.
The VA's Transition Assistance Program (TAP) begins preparing service members 1-2 years before their official discharge with support and tools to facilitate a smooth transition to civilian life. Seeking a guidance counselor is a practical method to discuss your struggles with confidence during the reintegration process. A psychotherapist or mental health therapist is a confidential outlet for servicemembers to resolve deeper psychological issues, including post-traumatic stress disorder (PTSD), depression, anxiety, and transitional stress.
Take Care of Your Mental Health and Well-Being
Learning how to navigate your new life as a veteran can take a toll on your mental health, which is why having a solid support system is essential. During reintegration, veterans commonly experience transitional stress due to all of the changes and losses they've endured and are continuing to. This type of stress results from heightened tension due to a significant shift or a series of changes in someone's life. When experiencing transitional stress, your emotions are intensified and can be potentially hazardous and threatening. Leaving negative feelings and emotions untreated can commonly develop into a mental health disorder such as major depressive disorder (MDD), an anxiety disorder, or post-traumatic stress disorder (PTSD).
While taking care of your mental health is attending therapy and support groups—it's doing more of what you enjoy and what makes you feel good. After retiring, it can be difficult to navigate what activities you do and don't enjoy now that you have more time on your hands. If you were injured while on active duty, you might think your options regarding activities and hobbies are limited—but that's not the case. Experimenting with new hobbies catered to your mental and physical state during a transitional phase can help take your mind off the losses and focus on the new beginnings.
Avoid Your Triggers
Going through a transitional phase is a vulnerable and sentimental stage of life—making it crucial to set your priorities straight and avoid anything that could affect you negatively. A "trigger", also referred to as a sensory reminder, is a sound, smell, or sight that reminds you of a past event or something that inflicts negative feelings. Alcohol, being a depressant, is a common trigger that influences thoughts and feelings you're trying to escape. People use drugs with the hope that they will numb the pain that they're experiencing, except once it wears off, they're inclined to use more and more. Drugs and alcohol are some of the most dangerous triggers because they're often used as a coping method that quickly turns into an alcohol use disorder (AUD) or substance use disorder (SUD). 
If you recognize that a specific person, location, smell, song, or movie triggers you, avoiding situations that require you to face them is most beneficial for your psychological health.
Get a Job
Looking for a job as a veteran can feel discouraging when you're unsure of what area of work interests you. While many people have a backup job they would do if they weren't working at their current one, some people don't, and that's okay. Exploring your interests is essential in times of change to help find what intrigues you. Remember that your first job after release doesn't have to be your final profession. It's encouraged to start searching for a job as soon as possible so that you can stay busy and financially stable. Unfortunately, many veterans are homeless because they fail to use their resources for support and protection.
Transitional stress, depression, and PTSD get the best of servicemembers and prevent them from doing what's best for themselves. The Transition Assistance Program (TAP) and support groups help veterans navigate the employment process and employment opportunities in their field of interest.
Attend College
Most veterans enroll in their program right out of high school and never have the chance to experience college. While attending college after the military might not interest you, it is optional. Going to college as a veteran is a wonderful opportunity for someone wanting to pursue a career outside of the force. A university can provide endless opportunities for learning, new experiences, and new connections. If a specific field of work interests you, there are several classes and opportunities to gain insight and knowledge. Learning isn't amusing for everyone, nor is college, but for those interested, attending college after transitioning to civilian life can help facilitate successful reintegration.
Create a New Life for Yourself
Building a new life for yourself doesn't have to be frightening or stressful. Starting from scratch is an opportunity to do everything you wanted but never got the chance to do. It's a chance to become the second version of yourself that you always dreamed of being. Create a list of your dreams, interests, things you want to change, etc., and work your way through in order of priority. If taking up a new hobby encourages you to look for a new job, do it. If making things right in an unresolved situation gives you the peace and healing you need, fix it. 
Transitioning from service member to civilian can be a fresh, exhilarating start for someone who takes advantage of their opportunities and takes care of themselves throughout the process.
References: