Recovery from drug and alcohol addiction is not a simple task. Detox alone is not treatment, and short-term inpatient treatment is just the start of building a solid foundation. Sadly, many people complete inpatient treatment and return home to the lives they led before attending rehab in South Florida. Because of the amount of recovering addicts in need of a more intensive rehab program, partial hospitalization programs exist.
Within a short period of time, and resumed exposure to triggers, many find themselves using again. The nature of addiction is insidious. Without proper training and development of solid coping skills during therapy, the cycle of addiction will continue. This is why it's important for partial hospitalization programs to take a more intensive step to secure early sobriety.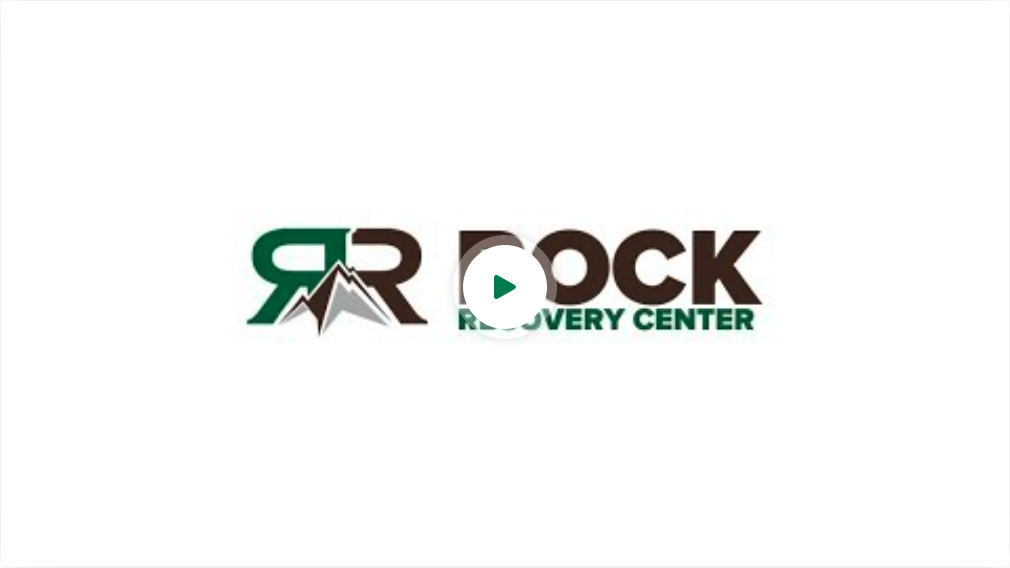 Psychological Wellness Can Impact Recovery Efforts
When you or your loved one is addicted to alcohol, drugs and other destructive behaviors, the brain is transformed. The performance of how our most vital organ processes information and sensations are altered in both structure and functioning. Most often, this contributes to the effects of substance abuse on neurotransmitters and receptors. However, in some cases, there may be an undiagnosed psychological illness playing a part.
When addiction and mental illness are interfering with physical and emotional wellness at the same time, it's called a dual diagnosis. In such cases, the changes in brain function may worsen any veiled mental health issues or addiction, and vice versa. Mental health issues are often not diagnosed accurately until the client has been entirely free of alcohol and drugs.
Without proper diagnosis and treatment, mental health will continue to deteriorate and likely threaten any recovery efforts. Likewise, addiction can further the suffering of mental health disorders, promoting the use of substances for self-medication. Because of their interaction, it's difficult to determine which avenue of treatment is applicable without proper evaluation. This also means getting enrolled in the proper types of rehab care.
Partial Hospitalization Programs for Dual Diagnosis
Fortunately, rehabs in South Florida that offer partial hospitalization programs are equipped to make this diagnosis and administer treatment. Work to maintain sobriety is unproductive unless psychological health issues are addressed. In order to correctly identify, treat, and monitor psychological wellness, traditional rehab must be substituted for partial hospitalization programs.
Addicts suffering from a dual diagnosis require additional time for the brain to return to natural functioning. Then, psychological illness can be treated properly as symptoms arise uninfluenced. To address needs as they are revealed, partial hospitalization programs incorporate a multitude of options available, specific to each individual. Throughout Rock Recovery Center's PHP program, our clients can rest assured that their treatment plans are effective and regularly modified.
Scheduled Events Within a Standard Day of PHP
Because of the amount of time spent in partial hospitalization, the program can be amended for each individual. Rehabs in South Florida that specialize in providing outpatient treatment are flexible yet efficient in incorporating necessary activities and therapies. Due to demand and exceptional addiction counselors, you will be able to include several diverse accommodations into partial hospitalization treatment.
During a typical day, those participating in partial hospitalization programs at a rehab in South Florida may utilize:
Group therapy and peer focused educational sessions
Personal individualized therapy sessions with a trained addiction professional
Fitness, wellness therapies, and activities to stimulate and reprogram the mind
Family-style meals to encourage relationship building, social skills, and peer support
Classroom themed lessons lead by rehab coordinators that consist of lectures and seminars about addiction and recovery testimonials
During the mandatory scheduled hours of partial hospitalization, many outlets will be necessary to get the most out of treatment. It will be important to find what works for you as an individual while taking the necessary steps toward a long-lasting recovery.
Therapy
During partial hospitalization programs, clients explore the causes of their addiction with therapists in a group. They also learn about the process of becoming addicted and develop the tools to fight relapse. By gaining the ability to identify patterns of self-sabotaging behavior, addicts and their therapists can implement new standards of thought.
While using therapeutic approaches during partial hospitalization programs, clients learn the causes of their choices and consequences stemming from addiction. Using self-reflection techniques in therapy can help address circumstances that contribute to addictive behaviors. Behavior-modification therapies help an addict learn how to substitute self-destructive behaviors and choices with new self-affirming ones. This will be important for applying sober lessons, confidently, in recovery.
Family Intervention
If the conditions are applicable, family therapy may be utilized to reinforce recovery lifestyle training. Breaking dysfunctional behaviors that may have an effect on their support system, can be addressed during family interactions. This way, after rehab, a recovering addict has a stable environment to return back into.
Addiction is known as a family disease. Everyone is affected. This makes it important to have all supportive parties on the same page, provisioning support when away from the facility.
Time for Self-Reflection Builds a Solid Foundation for Recovery
During partial hospitalization programs, clients learn to become responsible for one's feelings. They will work to understand how to cope with feelings and explore sources of personal strength. As many experiences the power found in going to 12-step meetings, they begin to appreciate the support group of goal-oriented peers. In time, they begin to understand that drugs and alcohol never solve the problem. All of these experiences build a solid foundation for recovery.
Because clients in early recovery lack many of the tools to identify relapse signs, they are most vulnerable. Being outside of a structured environment is particularly intimidating for a newly sober individual. As part of our partial hospitalization program, supporting staff is available 24/7 at rehab in South Florida.
The purpose of a partial hospitalization program is to slowly and methodically reintroduce a recovering addict back into daily life. Therapeutic groups continue as each individual learns to renegotiate daily living. This may include activities like going to the grocery store, attending 12-step meetings, and showing up timely, for clinical services.
Benefits of Partial Hospitalization Programs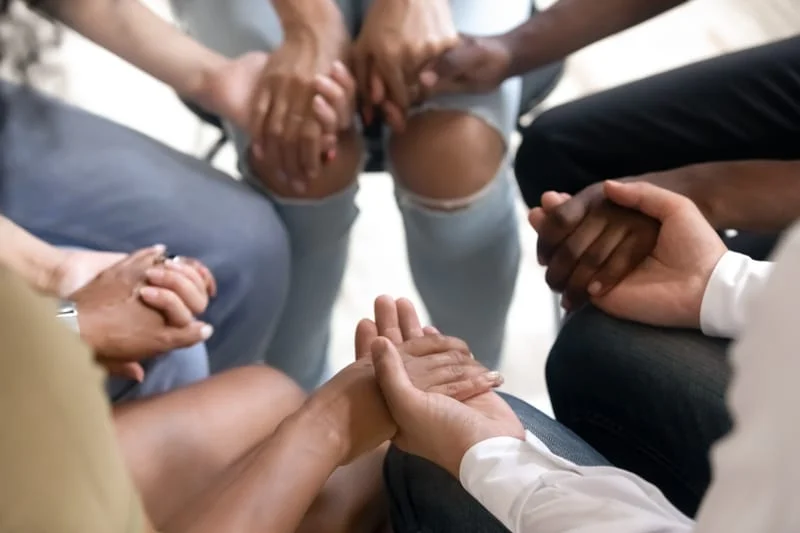 Aside from the program being a hybrid of inpatient and outpatient style care, the constant availability of experience is limitless. By understanding what it means to have accountability and routine, triggers, and urges become less important than maintaining sobriety.
Partial hospitalization programs at rehab in South Florida aim to proactively deter relapse by replacing addictive behaviors with enjoyable ones. These activities will soon become a part of what a recovering addict looks forward to. Understanding that having a fulfilling sense of purpose is impossible while abusing substances, is simple enough. Combining the intensive education and supportive nature of the facility also addresses the potential physical and emotional aspects of addiction.
Addiction can be an isolating experience. During partial hospitalization programs, an individual is able to work through their addiction and into recovery surrounded by peers. These like-minded fellow addicts have a better understanding of what the other may be going through. Making each relationship a supportive thread to the sober goal.
What Makes Our Partial Hospitalization Program Superior?
Rock Recovery Center's partial hospitalization program track provides individuals with continuous treatment and dependable scheduling. This will be necessary to strengthen his or her recovery at an addiction specialized rehab in South Florida. Essentially, blending the most effective inpatient programs with an intensive outpatient program ensures a well-rounded approach to recovery.
In this environment, a client can take the time to reflect on his or her life, behavior, and attitudes. Working with addiction specialists during rehab in South Florida, recovering addicts change lifestyle habits for the better. Under the guidance of professional clinical therapists, addiction physicians, and trained addiction technicians, recovery is made more likely than possible.
Partial hospitalization programs utilize the most efficient rehabilitation methods while allowing minimal time away from the facility. The time spent within rehab in South Florida will consist of intensive training and therapy utilization. During the time away, recovering addicts are able to evaluate the areas of their lives that need attention and alteration. Returning to rehab after these personal assessments of their triggers are made allows professional guidance and therapy to modify behaviors.
Variety of Treatment Methods at Rehab in South Florida
Partial hospitalizations programs offered by rehabs in South Florida incorporate a number of different approaches to therapy. Two therapies that are available and can be implemented during substance abuse treatment are:
Clinical therapy
Adventure therapy
Each one has something unique to offer. Along with exploring new activities, enjoying life without the effects of substance abuse will have a profound impact moving forward. Taking advantage of each allows for a more well-rounded recovery and sober adjustment.
Clinical therapy during partial hospitalization is a more standard form of addiction therapy. Clients in partial hospitalization programs receive 20-25 hours (three to five hours a day) of clinical services. Essentially, this is the incorporation of lesson-based therapies and classes to address the root of developing substance abuse. During partial hospitalization programs at rehab in South Florida, a recovering addict is offered the opportunity to learn in more ways than one.
Depending on a person's individual needs to address their emotional and physical association with their addiction, different therapies take place. For some, it is a matter of exploration that ended up becoming a habit that has taken over control. For others, addiction stemmed from a place of self-medication. Many also often report that substance abuse developed due to exposure to drugs or trauma at a young age.
In order to properly treat these individual cases in partial hospitalization, examination of the circumstances will be necessary. This is done in a professional, safe, and secure setting. Sometimes one-on-one therapy is most effective. Other times, peer groups will be deemed more appropriate. Addicts have the opportunity to face their addiction, using the best professional methods available at any rehab in South Florida.
In addition to sober learning, experienced within a clinical treatment environment, Rock Recovery offers another unique type of therapeutic modality. During partial hospitalization programs, adventure therapy is a contemporary way to appreciate a whole new sober experience.
Utilizing the physical aspect of wellness, along with providing adventurous and proactive alternatives to substance abuse, the benefits are endless. Physical fitness can be fun too! That's why we incorporate activities like kayaking, obstacle courses, and much more into our adventure therapy and fitness program.
The Purpose of Adventure Therapy at Rehab in South Florida
RRC believes there are many avenues to recovery. Because of the location of our rehab in South Florida, incorporating peer groups of outdoor sober activities are made possible. Adventure therapy is a part of RRC's partial hospitalization program and provides clients with the opportunity to:
Learn about themselves, discover new capabilities, and harness suppressed emotions
Use teamwork and communication to complete tasks
Problem-solve and self-reliance
Take part in new fun adventures
Experience new pastimes that were masked by addiction
Gain a new sense of what it means to explore nature through sober eyes
Appreciate a different perspective of their environment while experiencing new opportunities
These activities take place outside of a South Florida drug rehab building structure in a more natural environment. Such experiences build health not only for addicts but for all human beings. Definitive self-esteem building activities strengthen a client's resiliency and ability to meet, face, and accept challenges. While learning how to effectively manage situations, without turning to drugs and alcohol or other self-destructive behaviors, habits are transformed.
Find a Partial Hospitalization Program at Rehab in South Florida
To get more information on partial hospitalization and adventure therapy at a rehab in South Florida, contact us today. The journey to sobriety does not have to be the empty one that addiction surely is. Every moment wasted on substance abuse is taking away from the wonderful possibilities of sober recovery. If you have the questions, we have the answers and experience. Most of all, when your recovery is at stake, we're happy to help. Because at the end of each beautiful day, there is an opportunity that you deserve to be a part of. Stop giving in to addiction. Call now.