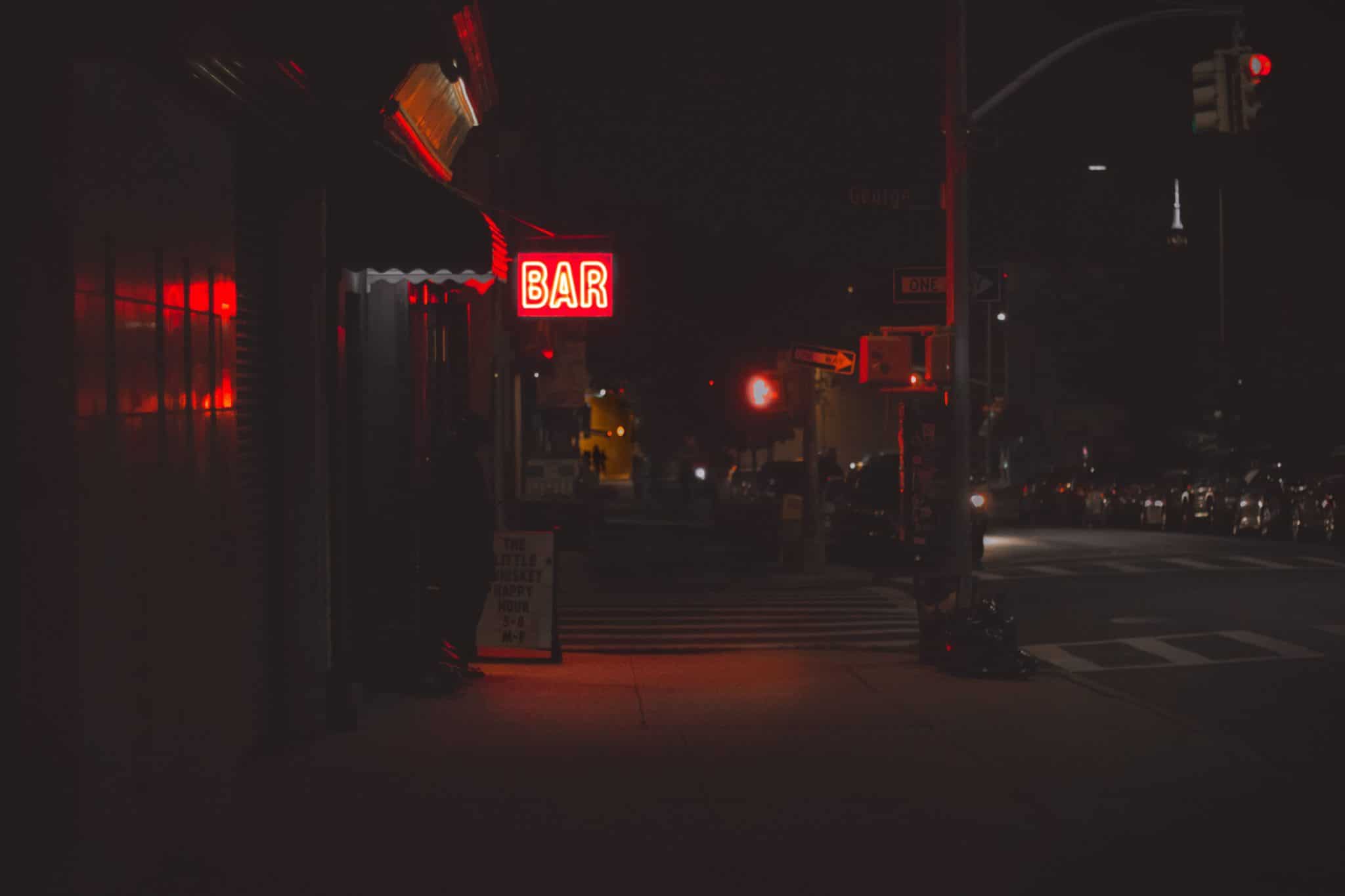 A bar without alcohol might sound like an oxymoron. Like a bakery with no bread or a zoo with no animals. But the emerging trend of sober bars offers a place to socialize without booze. Sober bars are an alternative for those who want to enjoy the nightlife, but want to be alcohol-free. Don't be mistaken either. This isn't your run of the mill mocktail and diet soda bar scene either. Many sober bars offer creative and unique juice blends, kava and CBD-infused drinks that keep customers coming back.
Alcohol is Everywhere
When it comes to alcohol and going out, it can be hard to avoid. Alcohol's pervasive role in American culture can seem like it's everywhere. Shirts like "Daddy needs a beer" or "Mama needs more wine" are normalized expressions of a society that accepts excessive alcohol use. David Jernigan at the Boston University School of Public Health calls these t-shirts and slogans the "wallpaper of people's lives." You wouldn't expect to be offered illicit drugs at a party, but alcohol is perfectly acceptable, even expected. 
Dangers of Drinking
It's no secret that excessive alcohol consumption is dangerous. It can be very damaging to your health and land you in a lot of legal trouble. Alcohol abuse (recategorized as Alcohol Use Disorder) can cause a host of medical problems including fatty liver disease, stroke, heart attack, cancer, anxiety and depression, etc.  It's reported that at least 67 million people binge drink at least once a month.  Meaning women drink at least 4 drinks and men drink 5 on one occasion. One study found nearly half (48%) of annual homicides in the U.S. involve alcohol. Moreover,  88,000 people die annually, alcohol related illnesses and social ills, costing the country $249 billion every year. 
How Do Sober BarsWork?
There are questions raised about sober bars like: how do they work?  Are they good for people in recovery? Initial results find that it is a successfully growing trend for the younger generations and those recovering from alcoholism.
The sober bar trend evolved out of decreasing alcohol use among millennial consumers. A study done by Streetbeets found that 1 out of 2 millennials surveyed said they were cutting back on drinking. This is a positive trend that creates a social space without alcoholic drinks. The important difference of sober bars is their unique alcohol-free drinks. Serving just alcohol replacements like virgin versions of popular cocktails or alcohol-free beer would be less successful for those trying to avoid alcohol all together.
Studies show that use of non-alcoholic drinks made to taste like the real thing leads to relapse. Therefore, creating a unique and new environment unlike the typical bar scene is key to the sober bar success. Rather than calling them "bars," some prefer the name "alcohol-free space." Early results find that sober bars are even good for business. They convince consumers to shell out a good amount of cash for craftsmanship.  
"We evolved as social creatures. This is a good trend if you want the experience of companionship and social culture but don't want the negatives. It can help people make better choices." William Stoops, University of Kentucky
Next Steps
Whether you choose a sober bar for health reasons or because you've given up alcohol, they are a great alternative to the typical bar scene.
If you or a loved one are struggling with alcohol addiction, help is available. Rock Recovery Center in West Palm Beach, Florida can help with advice on next steps. Call our 24-hour helpline or chat live with us now.
Additional Reading
USA Today Article: Fun Without Alcohol?
Fox News: Millennials Ditching Watering Holes for 'Sober' Bars