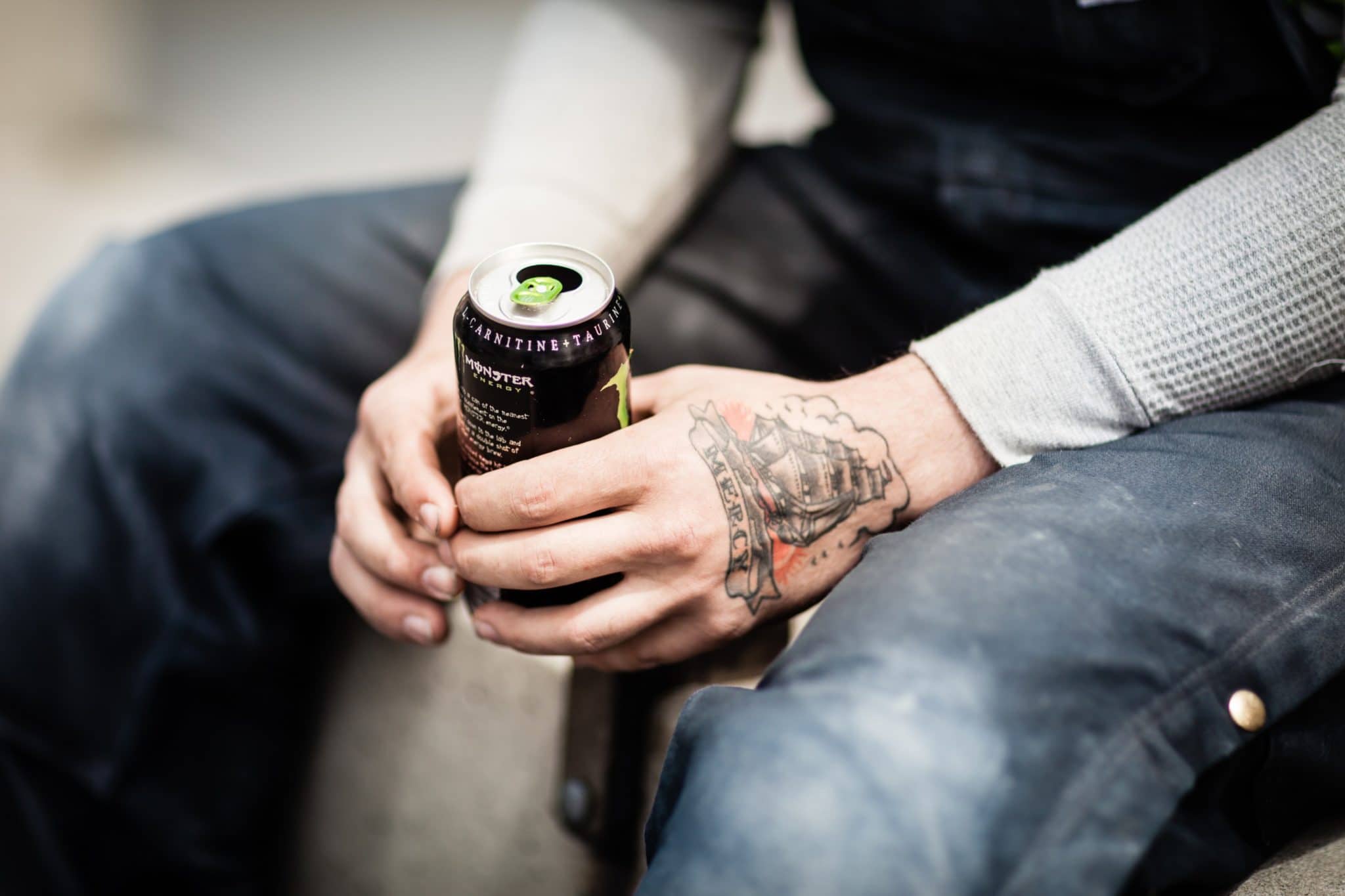 We've all been there. The afternoon wall hits hard and you just can't think about downing another cup of coffee. Why not reach for a cold, refreshing energy drink? They have only as much caffeine as coffee or soda, right? Plus they have vitamins and plant extracts for that extra kick. But that energy drink habit might be doing some bad damage to your body and your health you don't know about.
Damaging Effects
Recent articles in the news have shown the damaging effects of multiple energy drink habit. Dan Royals, an Australian teacher working in Asia developed a 5 to 6 energy drink a day habit trying to keep up teaching his classes. Before he knew it he had developed sores and an erosion of his tongue his doctor said was caused by the chemicals in energy drinks. He recently took to Facebook warning about the dangers of an energy drink addiction writing, "Who drinks energy drinks? Addicted to them? You might want to think again. That's what that s— does to your tongue. Imagine what it does to your internals."
Another 21-year-old former student, Vinnie Pyner of England, experienced his teeth eroding and eventually cracking and breaking due to his 6-can-a-day habit. He was forced to drop out of school because of the embarrassment about his appearance. He said that his habit grew gradually until he noticed his trash bins constantly filled with empty energy drink cans. After a visit to the dentist, Vinnie found out that among other dangerous chemicals, energy drinks are very acidic and were the cause of his rapid tooth decay.  
Marketed as Healthy
Energy drink manufacturers often market their products with all sorts of health benefits. They are said to give you focus and energy when you hit that wall. But a closer look at the ingredients in the best selling energy drinks is scary. Most contain between 70-250 mg of caffeine (for comparison, a 12 oz can of Coke contains 35 mg and an 8 oz cup of coffee contains 100 mg). Some energy drinks can contain as much as 58 grams of sugar along with additives like guarana, another source of caffeine.
Mixing with Alcohol is Dangerous
The caffeine and additives in energy drinks can impair judgement. When they are mixed with alcohol the situation becomes much more dangerous. A recent study found that the risks of mixing alcohol and energy drinks can lead to injury and severe consequences.
Approximately 25% of college students mix energy drinks with alcohol, and binge-drink more often than students who don't mix them

The CDC Reports that drinkers aged 15-23 who mix energy drinks with alcohol as 4 times more likely to binge-drink at high intensity (consume more than 6 drinks during a binge) than drinkers who did not mix energy drinks with alcohol

Drinkers who mix energy drinks with alcohol are more likely to report driving drunk or riding with an intoxicated driver, unwanted or unprotected sex, and sustaining alcohol-related injuries

Between 2007 and 2011 the number of emergency room visits related to energy drinks doubled.

In 2011, 42% of energy drink related injuries in the emergency room were due to combining energy drinks with alcohol.
Energy drinks are also linked to problems like:
Caffeine Overdose

Type-2 Diabetes

Late Miscarriage and/or Low Birth-Weight

Obesity

Dental Problems  

Neurological and cardiovascular problems in teens and young adults
Next Steps
Energy drinks can be a easy way to get through the hard part of your day. As new research emerges and new cases like Vinnie and Dan come to light, you should think twice about how much you consume. Not to mention the dangers that increase when energy drinks are mixed with alcohol.
Are you or loved one are struggling with addiction? Need advice on next steps?  Rock Recovery Center in West Palm Beach, Florida can help. Call our 24 hour helpline or chat live with us now.
Additional resources on the dangers of an energy drink habit: