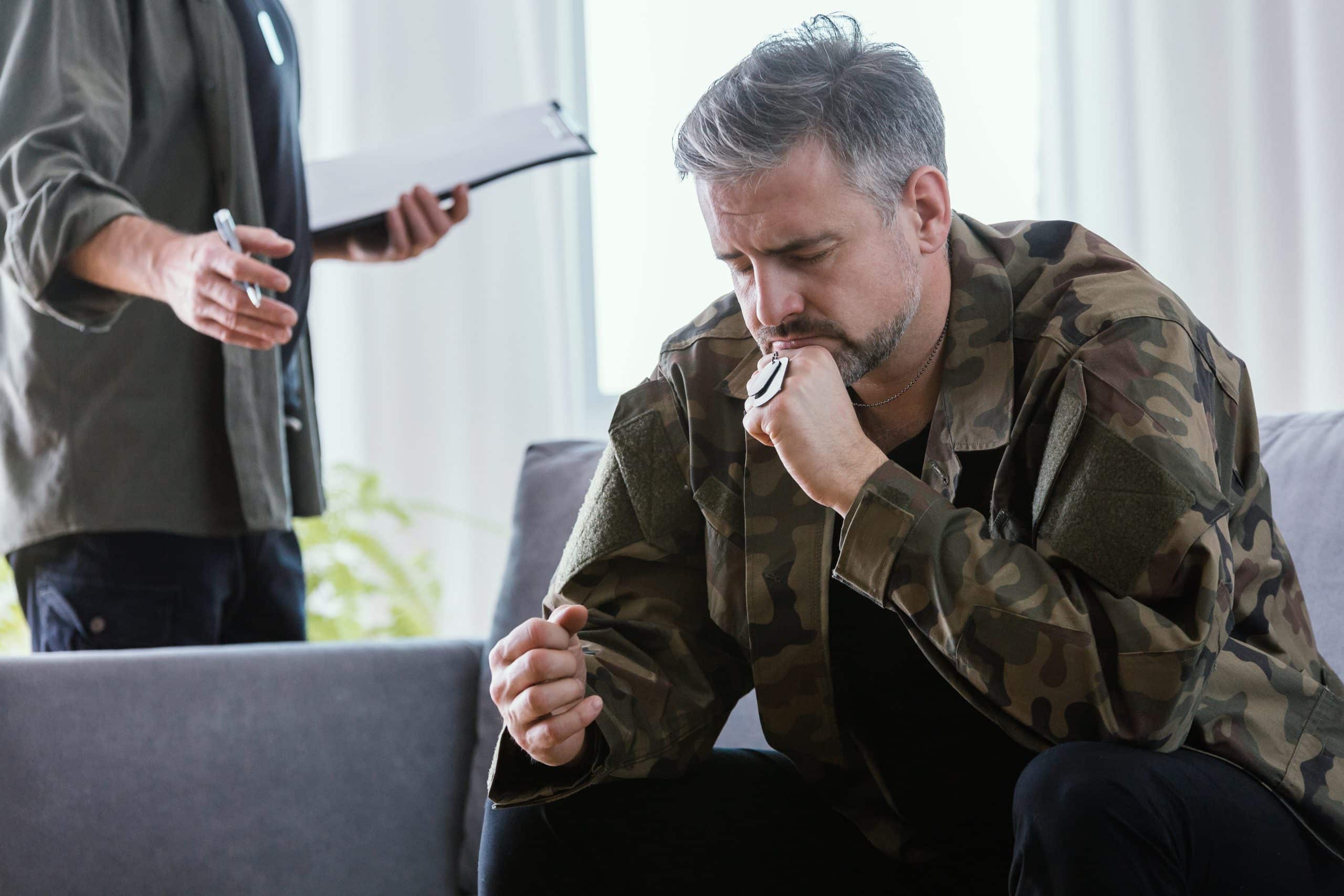 Veterans with Gulf War Illness (GWI), also known as Gulf War Syndrome or Chronic Multisymptom Illness (CMI), experience symptoms due to the Gulf War of 1990-1991. The cause of Gulf War Illness (GWI) is not entirely understood, but it is believed to result from a combination of genetic, environmental, and chemical factors associated with the Gulf War. Soldiers from the Gulf War were exposed to many chemicals, toxins, and other stressors, believed to have played a role in developing the condition.
The Impact of Gulf War Illness (GWI) on Veterans
The aftermath of war often results in not only physical scars but psychological and physiological impressions on veterans. Gulf War Illness (GWI) is one of the invisible battles veterans continue to face following the Gulf War. As the struggles with this condition persist, many veterans struggle with drug and alcohol abuse. Drug rehab centers offer essential treatments to assist veterans with Gulf War syndrome and addiction. GWI covers a spectrum of symptoms ranging from muscle pain, fatigue, and cognitive issues to respiratory and digestive problems. While the exact cause of Gulf War Illness remains a subject of extensive research, a combination of chemical, genetic, and environmental factors are believed to be contributors.
Gulf War veterans were exposed to various chemicals during the war, including nerve agents, pesticides, and pyridostigmine bromide (a drug that protected soldiers from the effects of nerve gas). The smoke from the massive oil well fires exposed soldiers to various pollutants and the depleted uranium used in munitions. The physiological stress of the Gulf War interacted with and exacerbated other contributing factors to Gulf War Illness (GWI).
Symptoms of Gulf War Syndrome
Gulf War syndrome has significantly impacted war veterans in more ways than one. Studies show that approximately 25-32% of Gulf War Veterans still experience symptoms associated with their deployment. The symptoms of Gulf War Illness (GWI) vary from musculoskeletal to digestive to neurological issues, including:
Joint pain
Long-term fatigue
Headaches
Memory problems
Difficulty concentrating
Dizziness, sleep disturbances, and mood changes
Nausea, vomiting, diarrhea
Abdominal pain
Appetite changes
Shortness of breath
Cough
Chest pain
Skin issues
Irregular heartbeat
Weight loss
While not all Gulf War veterans experience these symptoms or mental health issues, the prevalence is still high. With the proper support and access to treatment, this can significantly improve outcomes for veterans facing challenges associated with GWI.
The Mental Health Concerns for Gulf War Veterans
Gulf War veterans have faced a variety of health issues since their deployment in 1990-1991. Among these war-related health issues, numerous mental health concerns have been reported. While primarily characterized by a collection of physical symptoms such as fatigue, muscle pain, and gastrointestinal issues, there's also a mental health component to Gulf War Illness. Some veterans experience memory problems, difficulty concentrating, and other cognitive symptoms. Like other military conflicts, many Gulf War veterans returned home with post-traumatic stress disorder (PTSD), a condition triggered by witnessing or experiencing a traumatic event. PTSD symptoms include flashbacks, nightmares, severe anxiety, and reoccurring thoughts about the event.
Experiencing a war zone is a deeply distressing and traumatic experience, often leading veterans to develop depression. The most common symptoms associated with depression might include a persistent sad, anxious, or "empty" mood. Additionally, feelings of hopelessness, irritability, and worthlessness, can lead to a loss of interest in hobbies and activities for Gulf War veterans. Some Gulf War veterans experience generalized anxiety disorder (GAD), panic disorders, and other forms of anxiety. Veterans might turn to alcohol or drugs to cope with the experiences and challenges of reintegrating into civilian life. Self-medicating with substances can lead to a substance use disorder (SUD), exacerbating existing mental health conditions.
While chronic fatigue syndrome is primarily a physical disorder, it can also have mental health implications. The constant fatigue of GWI can lead to mood swings, depression, and other mental health challenges. Somatization is the expression of mental phenomena as physical symptoms. Gulf War veterans may experience physical symptoms, but they can be partially or entirely linked to psychological factors.
Why Drug Rehab Centers Are Crucial for Affected Veterans
The psychological and physiological turmoil resulting from GWI often leads veterans to self-medicate with drugs and alcohol. The temporary relief from alcohol and opioids can become a short-term solution to the chronic ailments of war veterans. Substance abuse and GWI become overlapping crises, further complicating the physical and mental health of Gulf War veterans.
Tailored Treatments for Gulf War Illness and Substance Abuse
Veterans battling Gulf War Illness carry the weight of a war that has long ended, and their journey is often exacerbated by substance abuse. In this intricate web of challenges, addiction treatment centers are critical pillars of support for Gulf War veterans. By understanding the specific needs of Gulf War veterans and offering tailored treatments, drug rehab centers provide recovery, healing, and reintegration. Cognitive behavioral therapy (CBT) is applied in addiction treatment to treat symptoms associated with GWI and addiction. This psychotherapeutic treatment helps patients challenge negative thoughts and feelings that influence maladaptive behaviors. CBT treatments for veterans with GWI have significantly improved cognitive dysfunction, fatigue, depression and anxiety, insomnia severity, and sleep quality.
Dual Diagnosis Treatment in Drug Rehab
Dual diagnosis, also known as a co-occurring disorder, is when two or more mental health disorders coexist. In drug rehab, dual diagnosis treatment is applied for patients battling a substance use disorder (SUD) and a mental health condition, such as PTSD, depression, or GWI. For Gulf War veterans with GWI and an SUD, dual diagnosis treatment simultaneously treats both conditions' physical, mental, and psychological aspects simultaneously. This type of treatment in drug rehab takes a holistic approach to recovery by treating the individual as a whole—mind, body, and spirit.
Seek the change you deserve and reclaim your life starting today! Contact Rock Recovery and let us guide you on the path to recovery and a happier and healthier life.
References:
PubMed, 1998. Chronic multisymptom illness affecting Air Force veterans of the Gulf War.
Congressionally Directed Medical Research Programs (CDMRP). Gulf War Illness.
National Library of Medicine, 1999. Gulf War syndrome.
PubMed, 2021. Cognitive behavioral therapy for insomnia in veterans with gulf war illness: Results from a randomized controlled trial.
Substance Abuse and Mental Health Services Administration. Co-Occurring Disorders and Other Health Conditions.