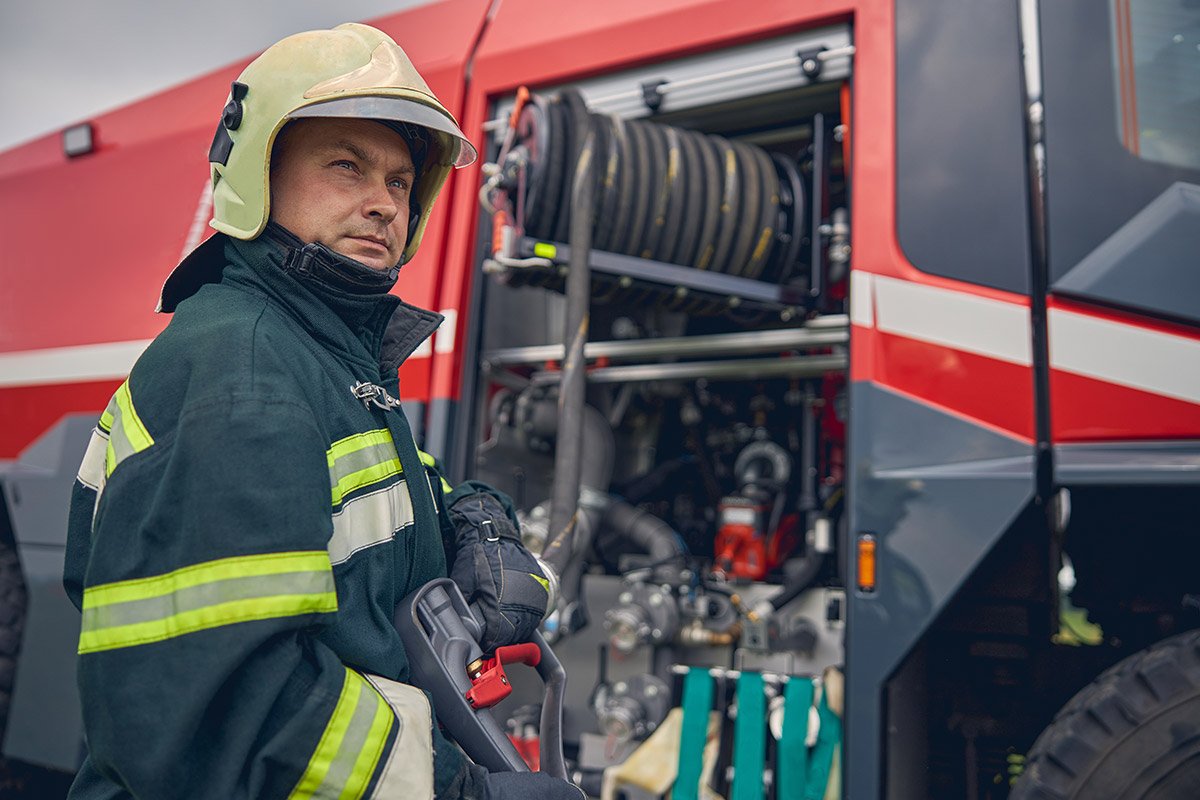 Who are First Responders?
People who are firefighters, law enforcement officers, paramedics, emergency medical technicians, hospital workers, and volunteers at crisis or emergency events are all considered first responders. These individuals are the first to go into a fire, a mass shooting, or a natural disaster such as an earthquake and are the first to help people directly involved in the event. First responders are trained to be the first ones on the scene, "engage in extreme conditions amid the rapid onset of change circumstances…." These individuals, however, are generally not trained to understand the post-trauma mental needs of those they work with or themselves.
Since 9-11, the plight of first responders has come into focus. Due to the intensity of the situations first responders must deal with, their mental, physical, and emotional health is regularly strained. Additionally, many first responders work long, arduous, and emotionally trying hours without rest. EMTs (emergency medical technicians) can work shifts over 24 hours.
What is Mental Health?
Mental health is the state of our emotional, mental, psychological, and social well-being.
The well-being of our mental health determines how "we think, feel and act… how we handle stress, relate to others, and make choices."
Ongoing exposure to extreme events, such as mass shootings, healthcare pandemics, natural disasters, or war-like situations, stress the first responder's ability to maintain a healthy mental state without help.
"It is estimated that 30 percent of first responders develop behavioral health conditions including, but not limited to, depression and [PTSD], as compared with 20% in the general population. In a study about suicidality, firefighters were reported to have more serious attempt and ideation rates than the general population. In law enforcement, the estimates suggest between 125 and 300 police officers commit suicide every year."
The initial response to trauma, such as those experienced by first responders, can include:
Early Warning Signs of Trauma
Eating or sleeping too much or too little
Pulling away from people and usual activities
Having low or no energy
Feeling numb or like nothing matters
Having unexplained aches and pains
Feeling helpless or hopeless
Smoking, drinking or using drugs more than usual
Feeling unusually confused, forgetful, on edge, angry, upset, worried, or scared
Yelling or fighting with family and friends
Experiencing severe mood swings that cause problems in relationships
Having persistent thoughts and memories, you can't get out of your head
Hearing voices or believing things that are not true
Thinking of harming yourself or others
In an overview of behavioral health consequences of first responders, SAMHSA (Substance Abuse and Mental Health Services Administration) found that a series of studies of EMTs/paramedics suffered from a lifetime "prevalence rate of 28 percent for feeling life is not worth living…." Another study found 37% of fire and EMTs have contemplated suicide "nearly ten times the rate of American adults…."
All first responders exposed to extreme incidents exhibited depression, PTSD, suicidal ideation/suicide, and substance abuse. "Many first responders report that they are expected to minimize the impact of traumatic exposures in their professional and personal lives. Therefore, first responders often engage in avoidance and may employ substance use or high-risk behavior to that end. Avoidance may present as absenteeism from work and result in early retirement. First responders may also describe extreme irritability or an intense anger response that they may not perceive as a posttraumatic response. Further, they are likely to endorse constant hypervigilance and may experience sleep disruption due to nightmares or sleeping challenges while working on shifts."
Substance Use Disorder (SUD)
What is SUD?
Substance use disorder is the continued use and seeking drugs or alcohol, regardless of the negative consequences. The substances ingested impact the neurotransmitters' chemical responses to both the incoming and outgoing messages within the brain and between the brain and the body. The disruption to the chemical balances in the brain from substance use disorders is a brain disease. Once the change in brain chemistry occurs, it is difficult to break the cycle of use without help.
Generally, people suffering from SUDs have mental health disorders as well. It is usually referred to as comorbidity or co-occurring disorders (used to be the dual diagnosis, but a person can suffer from more than one mental health disorder and SUD).
Substance Use Disorders and First Responders
The prevalence of substance abuse and use is notable among first responders. The need to work long hours, the lack of sleep, and the continuous repetition of others experiencing trauma, take a toll on the most stable of individuals. When the symptoms of stress and PTSD go unattended, the first responder may turn to alcohol or drugs. Drugs are often prescribed because the first responder may have suffered an injury or has had trouble sleeping.
"Continual problems related to substance use remain hidden in a work culture where de-stressing with alcohol and comradery is normal. There are internal barriers and legacy-driven norms impeding progress. Some examples include not talking about traumatic experiences, believing that an inability to classify on-the-job experiences as a sign of inability to work as a first responder, and fear of appearing weak or unfit for duty." According to a University of Phoenix Survey, in 2019, 59% of first responders felt seeking help would have negative repercussions, while 40% feared being demoted or fired.
Alcohol is among the most used substances for first responders. It is legal, and drinking usually occurs in a social environment, such as a bar. Because of the work they do, many first responders have access to licit drugs, as well as illicit drugs. According to a SAMHSA report, "career firefighters reported higher levels of problematic alcohol use and PTSD as compared to the volunteer firefighters, while the volunteers reported higher levels of depression and suicide attempts and ideation."
Addiction Treatment for First Responders
Everyone is individual in how he/she/they respond to a series of events. In this case, it may be prolonged exposure to a disaster (natural or artificial), or it may be cumulative over a series of extreme events. When a first responder uses drugs or alcohol to manage feelings of powerlessness, fatigue, or shock, the drugs and alcohol can worsen their mental health. Seeking help is the only solution for dealing with trauma-related problems.
The facility should be licensed and accredited to know that you or your loved one will receive the best care possible. Furthermore, therapeutic programs must follow best practices based on the latest research. All practitioners should be licensed and well-trained in addiction. Once the first responder enters detox, he/she/they must be evaluated appropriately: family history, education, health, social well-being, work-related incidents, and history of drug/alcohol abuse. A medical team of addiction physicians and psychologists, including other addiction professionals, needs to gather a comprehensive evaluation of the first responder and begin the process of detoxification, which may require medication.
Upon completion of detox, the client (first responder) will need to move immediately to a licensed facility specializing in co-occurring disorders and can handle PTSD and related disorders. The attending physician, along with the team of addiction experts, will develop a treatment plan using a variety of therapeutic models. All issues surrounding the individual's drug and alcohol use and other mental health issues must be addressed. Sometimes, treatment can be done on an outpatient basis; other times, inpatient treatment is best.
To understand how our facility can help treat you or your loved one, call today and speak with one of our staff members. Our staff will be able to answer all questions.
References: