When it comes to substance use disorder, there are many areas in which a person's life is impacted for the worse. In 2017, 20 million people who suffered from substance use disorder in the United States required addiction therapy. This being the case, one may think at least half of these individuals sought treatment. However, less than 3 million people received substance use disorder therapy.
Individualized treatment is at the heart of everything we do at Rock Recovery. This is because we aim to address the cause as well as the symptoms. Without addressing the patient on an individual basis, there's no way to address the cause of their substance use disorder. When we're able to evaluate the personal lives of our patients and identify the root causes of their substance use disorder, we can do so much for them in regards to their health. One of the ways that we do this is through addiction therapy.
What is Addiction Therapy?
Therapy is a medical practice in which there are efforts to remediate someone's psychological health. This usually happens after someone is diagnosed medically, but sometimes it occurs on someone's own accord with no knowledge of any medical issues.
Therapy isn't just a stereotypical meeting with someone on a couch and another person jotting down notes. There are many different kinds of addiction therapy. For example, not only is there group and family therapy, but there are also many different holistic methods.
How Does Therapy Help in Addiction?
The first step towards sobriety in anybody's journey with substance use disorder is to accept that there is an actual issue. If someone can't accept the reality of their addiction, there's no way they can get any better. Once someone can accept the fact that they need help, the first step to take is to find the right treatment for them. For most individuals, this involves some sort of addiction treatment therapy.
When it comes to addiction therapy, any one person could be fit for any sort of therapy, but the key is finding the treatment that works best for them on an individual level. For example, the kind of therapy one pursues may be largely dependent on what their substance abuse patterns have been like in the past. Once this has been discovered, the process becomes more efficient and allows an individual to develop healthier coping mechanisms to prevent relapse.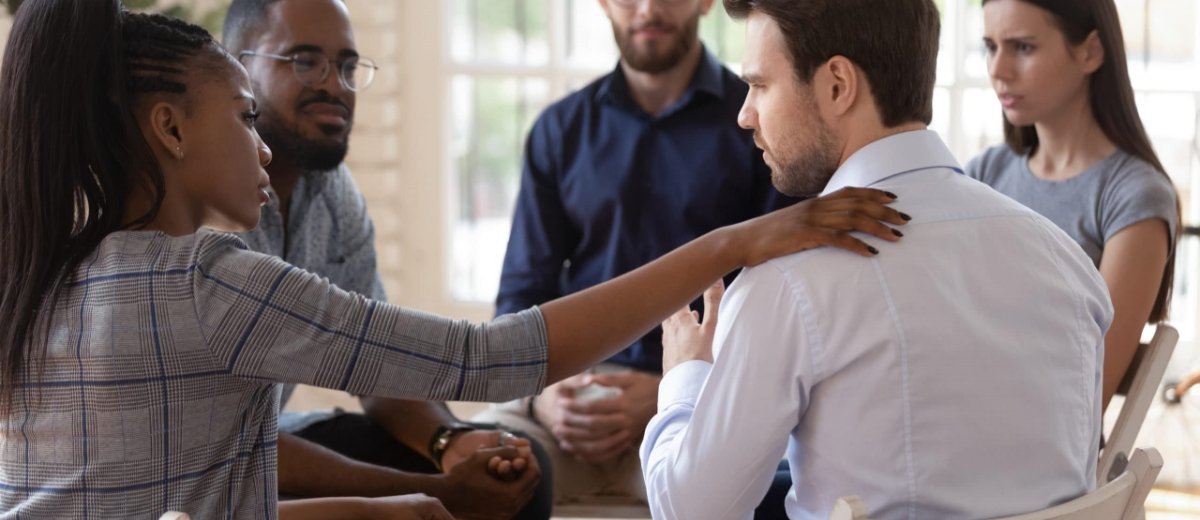 Some of the different forms of addiction therapy include the following:
Individual Therapy
Group Therapy
Family Therapy
Cognitive Behavioral Therapy
Dialectical Behavioral Therapy
Motivational Enhancement Therapy
Psychodynamic Therapy
Trauma Therapy
Holistic Therapy
An individual's journey in therapy for addiction treatment will depend largely upon their patterns of behavior from the past. There are some forms of treatment that work well for some individuals while others require a more unique approach in terms of therapy.
Rock Recovery is Here for You
Substance use disorder is not an easy mental illness to deal with; in fact, no mental illness is. It can often become discouraging when you don't know how to combat your mental health disorder, but at Rock Recovery, our goal is to help find a treatment that is unique to you. If you or a loved one are interested in addiction treatment therapy and would like to find out more, contact us today. 
Your Insurance May Cover the Cost of Treatment
WORK WITH A WIDE VARIETY OF INSURANCE CARRIERS TO HELP WITH THE FINANCING OF YOUR TREATMENT.
Don't see your insurance provider? View our full list of accepted insurances.