Within the last few decades, a progressive trend in the healthcare industry has been using complementary, alternative, and holistic treatment in therapy sessions for many different ailments. Substance abuse and addiction treatment programs use a variety of holistic approaches throughout rehab centers across the nation.
Understanding Holistic Treatment
Holistic addiction treatment is a non-medicinal recovery method combined with traditional treatment practices. Holistic treatment strives to align the mind, body, and spirit.
Holistic treatment concentrates on the patient's overall happiness and treats the physical symptoms of withdrawal and substance addiction. Rehab centers that offer holistic treatment practice meditation, exercise, and nutrition to overcome their substance addiction.
Types of holistic treatment approaches include: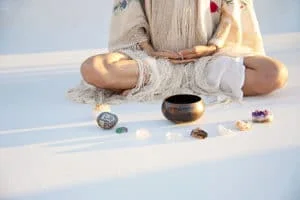 Adventure therapy
Art therapy
Proper nutrition
Routine exercise
Yoga
What Does "Holistic" Mean?
The definition of holistic refers to a "whole person" approach to health care interventions — a focus on the mind, body, and soul for comprehensive healing. Many rehab centers recognize holistic approaches as a chance for patients to fully tend to both their physical and psychological needs. With holistic treatment methods like meditation, acupuncture, yoga, and massage therapy, patients notice improvements in their rehab and other parts of their everyday life.
What Is a Holistic Treatment Program?
Usually, rehab programs with holistic treatment techniques consider an integrated mental, physical, and spiritual design to build a comprehensive treatment plan. Several of these methods are also classified as complementary or alternative treatments based on cultural traditions. Some of these methods include:
Herbal medicines
Nutritional therapy
Yoga and meditation
These are just a few of the wide range of holistic treatments. Reports have stated that roughly 4 in 10 adults across the U.S. use some form of complementary and alternative medicine (CAM), and the trend is increasing.
A significant feature of these techniques is treating the whole person and improving overall well being instead of targeting one element of the patient's behaviors or symptoms. Holistic approaches to addiction treatment should ideally strive to reduce confined addictive behaviors. It should also sufficiently address factors that may have helped the addiction develop in the first place.
Combining Holistic Methods for Substance Addiction Treatment
In some instances, holistic treatment approaches are used to increase specific aspects of conventional recovery efforts. When practiced, these approaches can help with:
Particular withdrawal symptoms
Stress or other sensitive issues that could've caused the evolution of compulsive substance abuse
Lacking spiritual grounding
Unhealthy eating habits which cause malnutrition in combination with continuous substance abuse
Some holistic treatment techniques strive to improve an energetic general irregularity through body-energy administration.
Disciples of CAM practices claim that they can improve the chances of enduring recovery from substance abuse. It's usually suggested that holistic therapies be used with standard treatment efforts instead of replacing traditional, evidence-based approaches.
The Effectiveness of Holistic Treatment in Rehab
Patients thinking about holistic treatment programs might have a hard time finding evidence of their effectiveness. There isn't much research on holistic treatment therapies, and any studies are usually inconclusive. For this reason, the claims that holistic treatments support lasting recovery from substance addiction are unexplained and can cause debate.
In some scenarios, holistic treatment approaches attract those who might not want traditional treatment. This makes them more comfortable to go to rehab and makes them want to research other methods that provide long-term recovery.
Furthermore, practicing these therapies help patients feel more productive, more at ease, and better able to cope with detox and treatment challenges. For these reasons, holistic treatment methods are a good complement to traditional evidence-based therapy.
Holistic and Conventional Approaches in Treatment
Most experts agree that traditional medical detox and addiction treatment provided through residential programs are more likely to support a patient's maintained recovery. The holistic treatment label can indicate a wide range of alternative or complementary therapy offerings.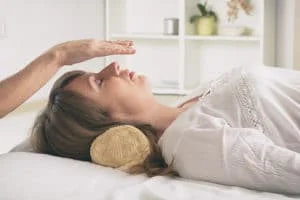 When analyzing different rehab centers, you should research which ones offer holistic addiction treatment. Sometimes, you'll have to ask about holistic therapies offered to potential patients and the rehab program's cost from the center of choice.
Although various CAM treatments lack evidence regarding addiction treatment effectiveness, there is proof that treatment satisfaction is similar to treatment retention and treatment completion measures. These can result in more positive addiction treatment outcomes.
It's normal to presume that specific holistic therapies like meditation, acupuncture, massage, and yoga can improve approaches like individual counseling, medical detox, and behavioral therapies.
Holistic Treatment for Addiction in Rehab
Holistic treatment programs emphasize personalized, non-medical practices of substance addiction recovery. Holistic therapy counselors treat mental and physical addiction symptoms, along with nutritional and emotional imbalances.
Lack of sleep, emotional stress, and poor diet are all possible obstacles holistic treatment can help recovering patients treat. Holistic therapy plans are adaptable and cater to the needs of each patient.
Some of the primary goals of holistic treatment include:
Identifying the underlying cause of addiction
Increasing resistance to cravings
Encouraging physical fitness
Boosting self-confidence
Reducing the urge to use drugs and alcohol
Types of Holistic Therapies
Holistic treatment includes several various aspects of healthy living, from meditation to exercise. Some of the leading holistic treatments include:
Nutritional therapy: A healthy body is a vital part of substance addiction recovery. Helping recovering addicts concentrate on proper nutrition contributes to actual healing. Recovering addicts can get a fresh start and supply their bodies the nutrition needed to overcome their addiction.
Exercise and recreational therapy: Exercising daily helps strengthen the body, develop a healthy routine, and relieve stress. Exercise is an integral part of many holistic treatment programs. Activities will vary with each center, but some examples include canoeing, rock climbing, horseback riding, or hiking.
Meditation: Recovering addicts striving to overcome their addiction must have a clear mind. Guided meditation is a crucial part of most holistic treatment programs. Many rehab centers also offer tai chi and yoga and meditative exercises to increase the patient's focus and clarity.
Standard methods, coupled with holistic treatment programs, include:
Comprehensive medical aid
Medical detox
One-on-one mental health counseling
Many recovering addicts will also attend 12-step groups like Alcoholics Anonymous (AA) and Narcotics Anonymous (NA) for emotional support.
Benefits of Different Holistic Treatment Types
Some of the most common holistic treatment practices and their benefits include:
Yoga
Yoga is a complementary, holistic health exercise that is frequently deemed a form of natural medicine. The practice is most beneficial when coupled with other traditional substance addiction treatment methods.
Yoga has many health benefits, which include: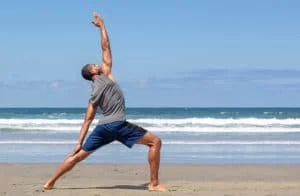 Yoga has many health benefits, which include:
Emotional healing
Healthier eating habits exercise
Improved sleep
Increased energy levels
Increased physical strength and stamina
Increased self-confidence and enhanced self-image
Overall health and wellness enhancement
Pain relief
Reduced fatigue
Self-reflection and enhanced self-awareness
Stress relief
Exercise Therapy
Exercise therapy uses physical activity to repair the mind and body. When people get injured, they use exercise and fitness therapy to get their body back into working condition. This also goes for addiction recovery and exercise, but the difference is that you're repairing your mind.
Recovering from addiction is difficult, which is why people with substance use disorder need extensive exercise therapy, not just some weightlifting.
A few benefits of exercise therapy include:
It provides patients with accountability and routine
Doctors are able to measure improvement
Exercise therapy can get individuals back on track
It can also be a part of group therapy, helping you bond with others in your position
Get Help Today
If you or a loved one requires addiction treatment or is already enrolled in addiction treatment and is not seeing results, holistic addiction treatment can help.
Here at Rock Recovery Center, our holistic addiction treatment, coupled with a traditional addiction treatment approach, can help regain a healthy, happy, sober lifestyle.
Contact us today at Rock Recovery Center and allow our treatment staff to answer all questions you have. Remember, addiction rehab can be intimidating, but with our gentle holistic approach, you can find relief from the grip of addiction.