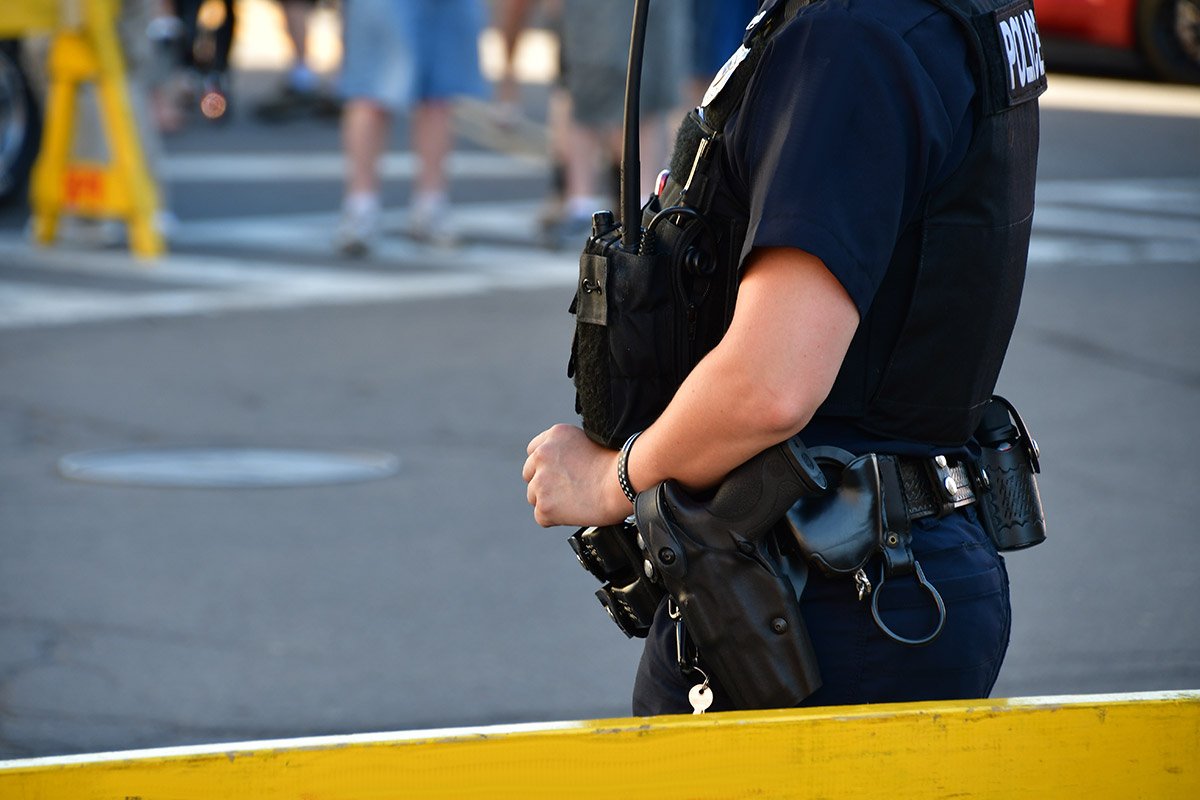 The ancient Greek word, Ethos, translates to "spirit" or "character" in English. Warrior Ethos is the set of principles among first responders that is the embodiment of their courageous spirit and commitment to their country. It is the representation of the person they are committing to be and the position they are to uphold. First responders also referred to as "emergency responders," "public health workers," and "public safety professionals," consisting of police officers, emergency medical technicians (EMTs), firefighters, and paramedics.
All first responders have specific principles they commit to and live by.
For example, the four Army Warrior Ethos are:
I will always place the mission first
I will never accept defeat
I will never quit
I will never leave a fallen comrade
Emergency responders (police officers, EMTs, firefighters, paramedics, SWAT, etc.) foundation is based on their Warrior Ethos—their willingness to sacrifice their own lives for the safety of others and to be strong and courageous.
Why is Warrior Ethos Important to First Responders?
Every one of us needs a foundation to stand and fall back on when we've lost our way. A foundation comprises our values, standards, priorities, and commitments—our base and, ultimately, what keeps us grounded in life. If first responders don't have a firm foundation on which to base their motives, there's potential for chaos and disorientation in any situation.
Warrior Ethos is the foundation on which our public health and safety professionals fall back. It helps keep them motivated to be strong and courageous for their community and country. First responders hold the responsibility of being an anchor for others in times of need, often making them feel as though they can't ask for help in their personal life.
What Stops First Responders from Getting Help?
Often, public safety professionals refuse to get the treatment and care they need when struggling with their mental health. The heroic image that people have of first responders can apply pressure to the expectation that they are not allowed to show any signs of weakness. Whether people genuinely believe this, many first responders still carry the burden of feeling like they must always be strong for others. Holding a heavy weight and responsibility such as this prevents many people—not only first responders—from seeking the necessary treatment they require.
First responders make an oath to commit their lives to the safety of their community. They are professionally trained to handle every possible situation; however, they need more preparation for the aftereffects. Exposure to frightening and stressful natural or human-caused disasters can traumatize first responders. While it may take time for them to recognize these lasting effects, many choose not to seek help for what they are feeling and experiencing in hopes that it'll go away. Therefore, so many people struggle with emotional health and wellness due to their mental health being left untreated.
First Responders and Mental Health
A 2018 SAMHSA article, First Responders: Behavioral Health Concerns, Emergency Response, and Trauma, stated that "It is estimated that 30 percent of first responders develop behavioral health conditions including, but not limited to, depression and posttraumatic stress disorder (PTSD), as compared with 20 percent in the general population. In a study about suicidality, firefighters were reported to have more serious attempt and ideation rates than the general population. In law enforcement, the estimates suggest between 125 and 300 police officers commit suicide every year."
First responders must take care of their health and emotional wellness to correctly display care and compassion for others. Frequent exposure to extreme stressors makes emergency responders susceptible to health issues such as anxiety, depression, PTSD, suicide, suicidal ideation, and substance use disorders (SUDs)—alcohol use disorder (AUD), illegal drug use, and prescription drug abuse. When you're constantly under extreme pressure and stress, it's not uncommon for first responders to turn to alcohol or drugs to escape reality.
Prioritizing mental health and self-care is highly emphasized and essential in every profession, especially in one as straining as public health and safety. Following Warrior Ethos doesn't mean that first responders are encouraged to only care for others and not themselves. It's almost impossible to give of yourself to someone else when you're empty. Taking care of your mental health might look like implementing healthy coping strategies, new hobbies, health and fitness, a support system, etc.—whatever lifts your spirits and makes you overall happier and healthier.
Health Resources for First Responders
It can be unsettling and even humiliating to open up about physical or mental struggles, which is often why people, especially public health, and safety workers, shy away from sharing with close peers. There are numerous alternatives for gaining support, such as online chat rooms, hotlines, or local support groups available for first responders.
Some mental health resources for first responders are:
Safe Call Now is a 24-hour emergency hotline that offers guidance and support for all public safety professionals and their family members from current and retired first responders.
All Clear Foundation offers numerous resources for public health workers. To contact a crisis counselor, text-line BADGE to 741-741.
Responder Rel8 is an app that allows emergency responders to connect with others looking for peer support. This authorizes them to either offer or receive guidance from their peers, all confidentially if they choose.
The 2nd Alarm ProjectTM is a nonprofit organization that offers all-inclusive, evidence-based support and counseling for first responders.
The American Academy of Experts in Traumatic Stress offers online care and support for all public health and safety professionals.
Hope for Emergency Responders Organization (HERO) is a warmline offering guidance for emergency responders, as well as family and friends of emergency responders.
Your quality of life will improve when your mental and physical wellness are prioritized through treatment and care. When you are emotionally healthy and stable, it not only benefits your personal life but also enhances your job performance. First responders can better represent and carry out their Warrior Ethos when they've acquired the help they need to be mentally and emotionally strong.
References: