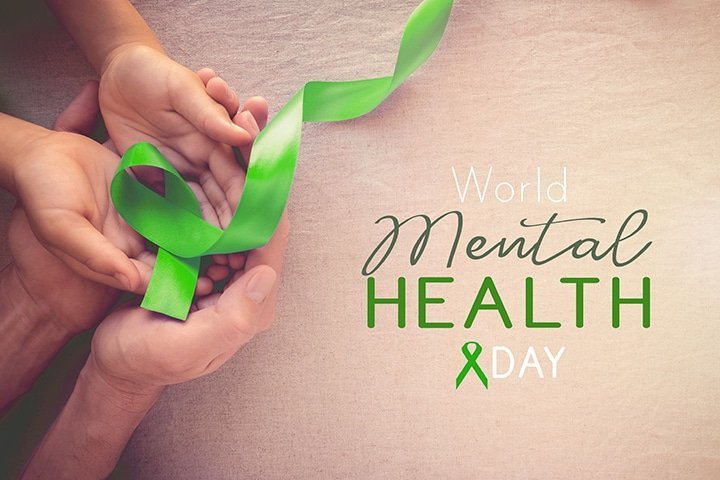 World Mental Health Day is a celebration of the world's fight against mental health disorders. During the first two years of its existence, this special day went forth without a recognized theme. At the suggestion of then Secretary-General Eugene Brody, the World Federation for Mental Health officially converted International Mental Health Day to World Mental Health Day in 1994. They also designated October 10 of each year as the day of recognition and celebration.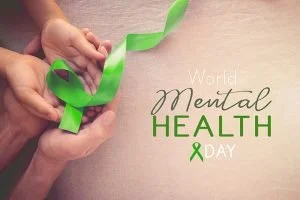 With the full support of the World Health Organization (WHO), World Mental Health Day carries a designated theme to help rally mental organizations located all over the planet. The theme for 2020 is "Mental Health for All, Greater Investment – Greater Access." The relevance of this year's theme is to bring focus to the idea everyone is deserving of access to help for their mental health problems.
The Importance of World Mental Health Day
Never in the history of mankind has the world collectively had such an absolute focus on health as it does here in 2020. Over the past few months, the world has been battling the deadly COVID-19 pandemic. COVID-19 is a virus that has claimed the lives of more than 1 million people in the world to date.
While the death toll is devastating, it's the number of people who have been driven into mental health issues that are creating a lasting concern. At a time when hundreds of millions of people have been sheltered in their homes, there is no denying that depression and anxiety disorders are on the rise. The same thing can be said regarding drug and alcohol addiction.
With World Mental Health Day happening today, the timing of focus on world health issues could not be better. People all over the world are looking for answers in an attempt to return to some level of normalcy. It's worth noting that some countries use this day as the centerpiece for a whole week of focus on mental health.
This year, there is hope that World Mental Health Day will motivate mental health organizations to put forth new programs. These new programs need to provide people in local communities with affordable access to treatment for their mental health issues.
With an eye on promoting this kind of access, WHO started its own initiative in 2019. The goal of this initiative is to provide affordable mental health services to 100,000,000 people by 2023. The initiative is currently underway in countries like Bangladesh, Paraguay, the Philippines, and Ukraine.
Mental Health Statistics in Florida
Before the COVID-19 pandemic, mental health experts estimated that more than 450 million people worldwide were suffering from mental health disorders. According to data supplied by the W.H.O. in 2018, someone was dying by way of suicide every 40 seconds. These are disturbing numbers, which the pandemic has only served to make more disturbing.
As a top addiction treatment facility in Florida, we have a legitimate interest in mental health issues across the state. In our state, there were 3,567 suicides in 2016. That ranked third-worst in the country behind California and Texas, with Pennsylvania more than 1,500 suicides behind in fourth place.
Meanwhile, the state ranked last in the U.S. for per capita mental health spending at just over $36,000 per resident. It's easy to see there must be a correlation between suicide and the lack of available mental health services. These are the kinds of issues on which World Mental Health Day focuses.
The Connection Between Mental Health and Addiction
It was only within the last 30 years that the psychiatric community finally classified addictions as diseases. As is the case with most diseases, there is always an underlying cause. The causes can be:
Genetic

Environmental

Mental health-related

By infection
As for drug and alcohol addictions, the causes are almost always somehow related to emotional or mental problems. If they are related to emotional problems, standard therapy is usually the right form of treatment. With this option, addiction treatment professionals get an opportunity to work with clients on recognizing and controlling their emotions.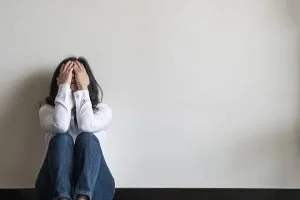 If there is a direct correlation between the client's addiction and a legitimate mental health issue, the client has what the addiction treatment community calls "co-occurring disorders." The list of mental health disorders that often become integrated with addictions includes (but is not limited to):
Bipolar disorder

Depression

Anxiety disorders

Personality disorders like schizophrenia
Treating Co-Occurring Conditions
When a client enters rehab, their first interaction is with an intake administrator. During that initial interview, the client gets an opportunity to describe the circumstances surrounding their addiction issues. This is also the appropriate time for them to disclose they have a diagnosed mental health issue. That's important information because it prompts the rehab's administrative staff to prescribe a specialized treatment program called "dual diagnosis treatment."
The causes of co-occurring disorders can go either way. In some cases, the client's mental health issues prompt drug/alcohol abuse as a means of coping with the mental health issue. Conversely, there are circumstances where a client's addiction leads them to a mental health problem. Either way, the treatment process would be the same.
It's important to note that some clients do start treatment without the knowledge they have a mental health issue. In such cases, it's incumbent on their addiction therapist to recognize the possible existence of the mental health problem. At the point when the existence of co-occurring disorders becomes clear, the therapist has to shift gears. They need to move from a traditional treatment model to the dual diagnosis treatment model. Sometimes, holistic therapy options can also play a part in the co-occurring disorders treatment process.
About Dual Diagnosis Treatment
Dual diagnosis treatment falls into the purview of a therapist who has a license and training in the mental health arena. During dual diagnosis treatment, the client works with a least one therapist on both their mental health and addiction issues simultaneously. Simultaneous treatment is a must because the untreated disorder will always create a threat to the entire addiction treatment process.
After dual diagnosis treatment, the client should be firmly in recovery from their addiction. However, they will likely need to continue working on their mental health issues, which are more difficult to resolve.
When treating co-occurring disorders, holistic therapy options can be very helpful. They allow the client to address their overall wellbeing.
Holistic therapy options contribute to the addiction treatment process by helping clients learn how to relax and focus in other areas. By doing so, they can hopefully improve their emotional, mental, and physical health. Popular holistic therapy options include:
Massage and acupuncture therapy

Art and music therapy

Equine therapy

Meditation and yoga

Recreation therapy

Nutrition and exercise
How the Addiction Treatment Community Can Contribute on World Mental Health Day
As a viable part of the world's mental health treatment community, addiction treatment professionals can make a difference. They can make a difference by making sure anyone with co-occurring disorders can get access to the treatment they need.
If someone wants help with co-occurring disorders, they need to know where to get that help. To facilitate this, the addiction treatment community could probably do more to educate the public about co-occurring disorders. They could also put forth more educational material about the importance of dual diagnosis treatment.
As prospective clients contemplate getting dual diagnosis treatment, it would be helpful if they understand their treatment options. By treatment options, we are referring to inpatient and outpatient treatment. Here's a brief synopsis on both of these options.
Inpatient Treatment
During inpatient treatment, the client has to remain in the rehab facility 24/7 until they have completed treatment. The process focuses on individual, group, and holistic therapy sessions. During individual therapy, the client gets an opportunity to learn the truth about their addiction/mental health issues. Hopefully, learning the truth will serve as the basis for developing better coping skills, which should aid in relapse avoidance.
If for any reason a client won't or can't take part in an inpatient program, outpatient treatment is a viable alternative. While the client will continue living at home, they would need to report for treatment when scheduled to do so. The most common outpatient options include:
Partial Hospitalization

: about five days a week for up to eight hours a day

Intensive Outpatient

: about four days a week for up to six hours a day

Standard Outpatient

: about two days a week for up to two hours a day
During outpatient treatment, most of the focus will fall on individual therapy. Should a client choose this option, they will need to abide by the rules. The rules include submitting to random drug testing, showing up for scheduled appointments on time, and focusing on making good progress.
In recognition of World Mental Health Day, we hope you will take this opportunity to address your mental health issues. If you are dealing with the cycle of addiction while also battling a mental health issue, we can help you. For more information, you can contact us at your earliest convenience.
References:
https://www.who.int/campaigns/world-mental-health-day/world-mental-health-day-2020 
https://www.who.int/initiatives/who-special-initiative-for-mental-health 
https://wfmh.global/world-mental-health-day-2020/ 
https://www.cdc.gov/nchs/pressroom/sosmap/suicide-mortality/suicide.htm 
https://cdn.ymaws.com/www.fadaa.org/resource/resmgr/files/mental_health/MentalHealthInFlorida_Brochu.pdf