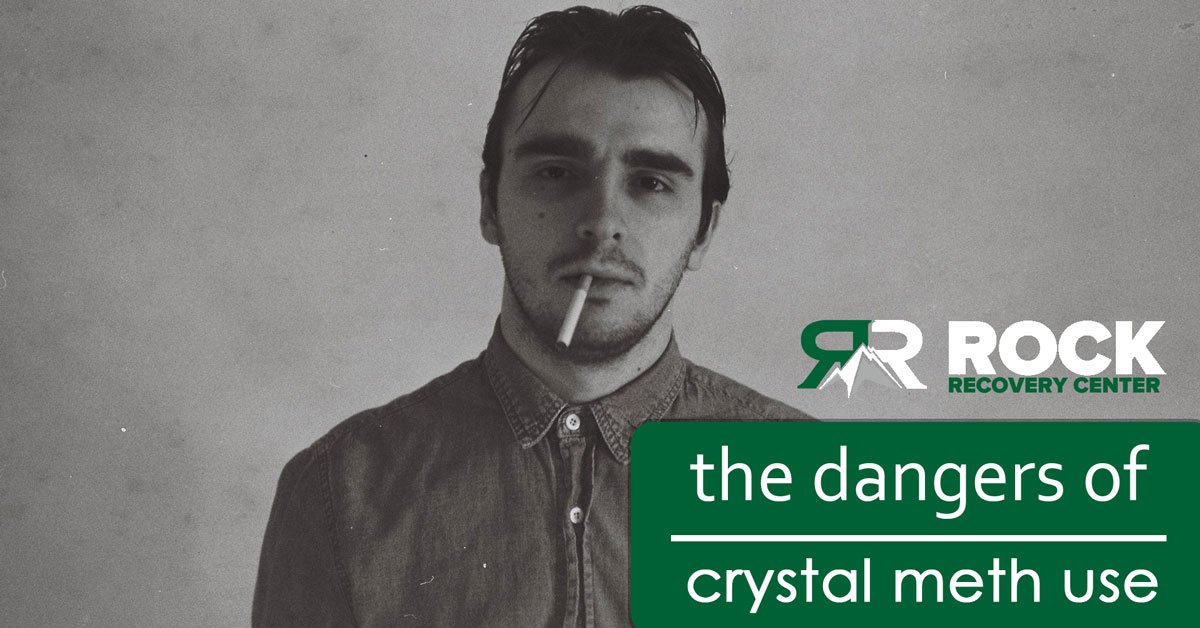 Crystal meth is highly addictive (and illegal) and has many short term and long term effects on the body and mind. Keep reading to learn how our Florida meth rehab can help users overcome their addiction to crystal meth.
Learn More: Why a drug detox is necessary to recover from addiction
Short Term Side Effects of Crystal Meth Use
Crystal meth is a man made amphetamine that comes in the form of a rock like substance that can be smoked, or broken down and injected intravenously (like heroin). Some short term side effects include:
Loss of appetite
Significant weight loss
Change in sleeping patterns
Severe mood swings
Unpredictable behavior
Tremors or convulsions
Hyperthermia
Elevated blood pressure
Rapid heart rate
Irregular heart rhythm
Learn More: Inpatient Drug Treatment for Meth Addiction
When the crystal meth users are unable to get high, they enter a stage sometimes referred to as "tweaking." During this period, they may feel intense cravings and despair. It is at this point where psychotic symptoms appear. Users sometimes struggle with delusions and other altered perceptions of reality. It is at this stage, that our Florida meth rehab would be able to assist the most.
After the long-term insomnia and loss of appetite that active users experience ends, most people tend to do little more than sleep during the days after "tweaking." After this crash, comes a period where the person dependent on crystal meth will be hungry, thirsty, and fatigued due to the effects of the substance. This period can last up to 2 weeks, and is sometimes accompanied by the onset of a clinically significant depression.
Long Term Side Effects of Crystal Meth Use
Taken over a long period of time, crystal meth can cause severe physical and psychological issues as the short-term effects grow in intensity and complexity. Signs of long-term crystal meth abuse include:
More persistent psychotic symptoms–including delusions, paranoia, and hallucinations
Increased mental health issues like depression, anxiety and social isolation
Confusion and odd behavior
Feeling of bugs crawling on the skin
Body sores from users picking at their skin
Breathing problems associated with smoke inhalation
Irreversible damage to blood vessels throughout the body, including the heart and brain
Stroke
Coma
Severe crystal meth abuse can also cause outward signs of aging in users. Since the drug destroys tissues and blood vessels and hampers the body's ability to heal, users often develop acne, and the skin takes on a dull look and loses its elasticity. The teeth can begin to decay and crack, resulting in a condition known as "meth mouth.". The decline of physical appearance was documented in the "Faces of Meth" campaign.
One of the most serious long-term side outcomes of crystal meth, however, is sudden death from cardiac arrest or stroke.
Our Florida Meth Rehab Can Help
If you or someone you know is battling an addiction to crystal meth, we are here to help. Rock Recovery Center in West Palm Beach has several addiction programs that have helped countless meth users overcome their addiction. For more information on our programs and how they can benefit you or your loved one, please give us a call today.
[su_button url="tel:8883226195″ background="#efac2d" size="5″ center="yes" icon="icon: phone" text_shadow="0px 0px 0px #000000″ onclick="ga('send', 'event', 'Click-to-Call', 'Blog Button', 'Dangers of Crystal Meth');" title="title"](888) 322-6195[/su_button]