One of the most difficult decisions you'll ever make in your life is the one to get clean and sober. Once you do this, you may decide that you want to go to West Palm Beach, Florida, because there are many different recovery treatment centers.
With all of the recovery treatment centers in West Palm Beach, Florida, you may feel overwhelmed by the information and not know which one is the right one for you. Each facility is different, but some will be better suited for your unique needs than others, so it's important to know what to look for.
Recovery Treatment Centers that Challenge You Physically and Mentally
In active addiction, many people get into a routine of avoiding the incredible experiences that life has to offer. Many people who become addicted to alcohol or drugs simply exist without ever challenging themselves. Recovery treatment centers like Rock Recovery Center believe in empowering you to live up to your full potential mentally and physically by having new adventurous experiences.
You'll be taken out for a variety of different outdoor activities like hiking, climbing and more, where you'll see how amazing life can be. This is very therapeutic because many people suffering from the disease of addiction were being restricted as to what they could do because they constantly had to be drunk or high. Once you get sober, the world is your oyster, and you'll discover new passions and realize that you can accomplish anything.
Health and Nutrition are Key
Rock Recovery also has a program that teaches people in recovery from addiction about the importance of health and nutrition. Many people lose sight of personal health when they become addicted, so it's important to learn how health and nutrition can help you stay sober. When you feel good, your mind begins to heal and you no longer need to use mind-altering substances in order to feel a certain way.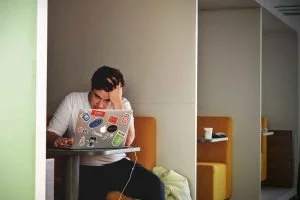 It's been scientifically proven that good nutrition and healthy activities help regenerate muscles and heal nerve damage that was a result of your addiction. Rock Recovery Center also offers daily CrossFit classes to help you get into shape and feel the high from natural chemicals in your body when you're working out.
Rock Recovery Center has everything that you need to overcome your addiction. We offer an Intensive Outpatient Program (IOP) as well as an Outpatient Program (OP). Both of these programs give you the freedom to get involved in the local recovery community, and it won't interfere if you're also going to work or school while you receive treatment. At Rock Recovery Center, you'll see that there's much more to life than the way you were living, and you have the opportunity to make the changes you've been wanting to make.
You've already made the courageous decision to do something about your addiction. The next step is much easier: call Rock Recovery Center at 561-223-2986. We can help you overcome your addiction.